Top 5 eCommerce Support Services To Boost Up Your Business
Posted by Joe / July 21st, 2017 / No responses
Running an eCommerce business is a big and tricky job. Trickier is running a successful business in that. When eCommerce is in such a boom today and every other entrepreneur is finding his way to this high yielding business arena, competition is quite an obvious phenomenon to get noticed.
Did you know that 74% of Internet startups fail due to premature scaling? And also, the startups that scale properly grow 20 times faster than those who scale prematurely.
Why do they choose to scale so early?
Competition and desire to sweep away the major share of the profits could be a primary reason.Moreover, the incompatible business websites and loopholes on the basic eCommerce needs are one of the strongest reasons.
Businesses ignore the critically important elements of their primary medium to connect with the customers- The website itself. When your business website fails to match up with the customers' expectations, you automatically give your rivals an easy chance to steal your business.
Here in this article, we are going to discuss 5 such crucial eCommerce support services that can boost up your business in multiple ways and helps in avoiding the premature decisions. Moreover, these services efficiently manage to curb out the loopholes and support you in surviving the tough competition while keeping up the growth rate either.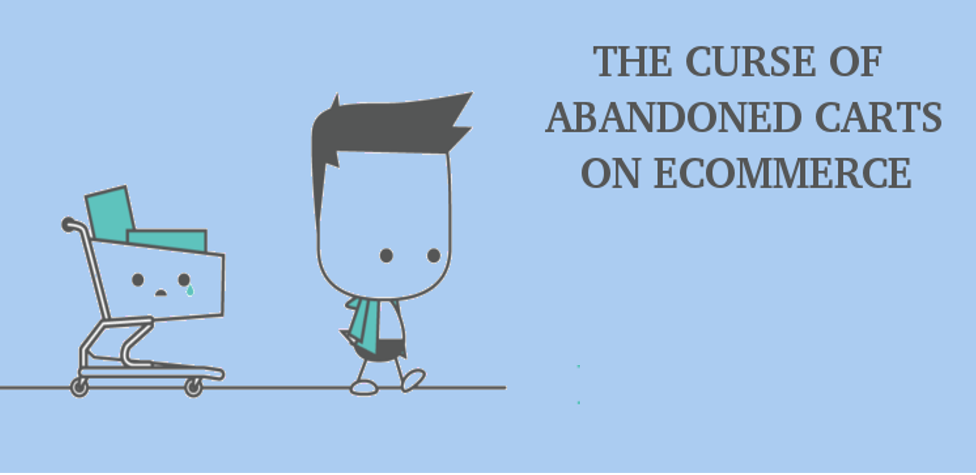 Shopping cart abandonment has become a common problem experienced by almost every eCommerce store today. If not tackled smartly at an appropriate time, it has the potential to ruin your business fortunes.
There could be a possibly a number of reasons for increasing shopping cart abandonments on your store. Experts suggest several ways to optimize your website and curb the abandonments. However, it is hardly possible for a single person to have an expertise on all the measures that needed to be taken. That's where the abandoned cart services can come quite handy.
The eCommerce service companies in-house various experts, developers, designers, SEOs who work together to sort out every issue on your store that is stealing your customers.
This is good that you can take the help of the experts to optimize your site. However, despite all efforts, some cart abandonments do occur, and you cannot stop them. Probably some customers abandon your carts not just because of any drawback, but for reasons other than the website itself.
With the Abandoned cart recovery services, such customers who have already abandoned the carts can be tracked and approached with an email reminder. For example, our abandoned cart recovery system captures the email address and cart details of all those customers who have abandoned the cart. Later the system sends automatic serial reminders to these customers which are either a simple email or backed by an offer in return to complete the purchase.
The abandoned cart recovery services is definitely an important service that can save your business from the horror of shopping cart abandonment. Moreover, either it about abandoned cart prevention or sales recovery, the eCommerce support services can help you in both the regards.
There was a reason for stressing on the term "competition" at the beginning of this article. In eCommerce business today, competition is all about "If you can't support your customers, your rival will".
Quality Customer Support is a trickier task to accomplish. Especially in eCommerce business, a single mistake from your side may result in a ruined customer experience and a lot of lost customers. In this situation, the mistake is not a big problem, but the ease of rectifying that mistake is. And that's where eCommerce helpdesk systems come in the limelight.
Through an efficient helpdesk, you get the qualified ways to support your customers and solve their grievances. Moreover, it's not just about solving the issues, but solving them on time and letting the customers keep a track of their support request is what an ideal eCommerce customer desires. It's a shocking fact that most of the eCommerce sites loose a number of loyal customers just because they didn't have a satisfying support experience. This is what Zendesk has to say: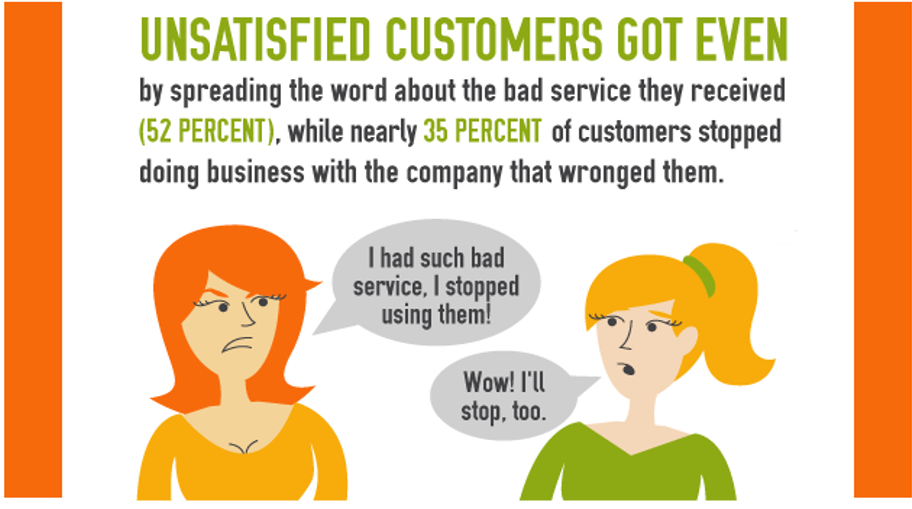 To tackle such situations and handle the support process in a traceable and satisfying manner, you need an efficient ticket management system. A system that can provide your customers an easy way to get in touch with you in case they have an issue. Moreover, it should also provide the customer support executives a qualified system to keep a track of all the tickets created by the customers and provide the solutions on time.
It's time to utilize the eCommerce support services to get an effective helpdesk system for your store. I am certain that, it's really hard to run an eCommerce business without an organized customer support system, probably you would agree with me here.
E-commerce website search is a service that basically deals with improving the search competency of your eCommerce store. You must have visited the popular eCommerce sites like Amazon, eBay, and Etsy. Have you ever thought how you get instant search results so accurate despite there are millions of products on that same site?

There is a simple answer, these companies know the importance of website search improvement for their business and how to grow their sales with it. We understand that you are not Amazon, neither you have a dedicated team to work especially on your website search improvements like Amazon, Etsy or eBay.
Think a little deeper, is it the only thing that is stopping you from getting an efficient website search functionality?
If so, you are most welcome to leverage the website search services. Here you do not need to hire your own team to do that. You can just hire eCommerce service provider who has a dedicated team of experts to work on your website search improvements. Moreover, there are some little tweaks for website search that you can do by yourself too.
Some services in velocity's website search improvement are as follows:
Detailed coverage of site-wide search results that can comprise of products, forums, blogs, categories, content pages with rich media.
Providing various searching options to customers for allowing seamless search results based on category, sorting order or a particular product.
Paging facility that allows customers the freedom to choose the number of products that can be displayed on search result page.
Merchandising search results along with hero products which get triggered when specific search results are used in the search bar.
Ensure effective search speed and accurate results while returning results based on the user's query.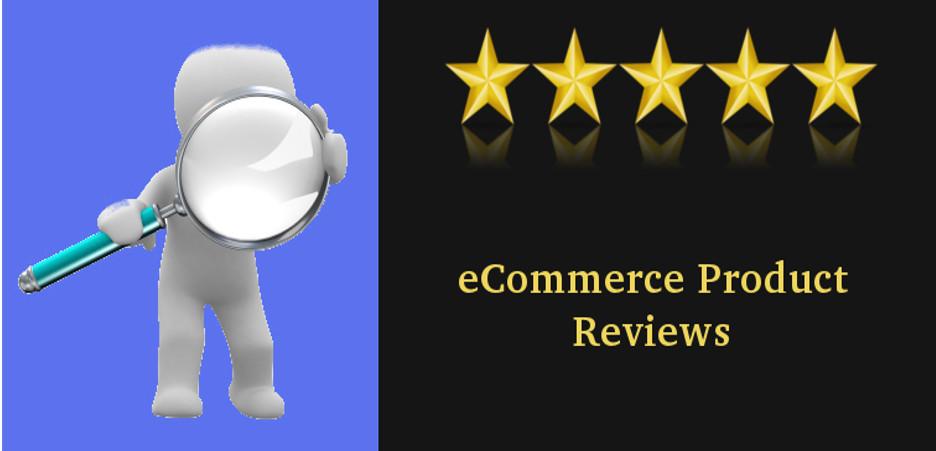 The eCommerce product review services work in two ways. It's basically divided into two type of services
A. Providing reviews of your products after using them
B. Integrating incentive systems to encourage the customers to write the review.
Both of these services are sometimes provided by a single eCommerce service company itself. In the first section, these companies hire the experts to use your products and provide their review for the same. Could it be biased? Probably yes, but as an ethical eCommerce business owner, you must hire a company that provides honest reviews only.
In the second section, they integrate review booster applications on your store. These systems motivate your customers to write a review in return for an incentive, offer or discount. The second option comes quite handy most of the time.
It was the same case when we work on boosting the honest product reviews on Knowband. We integrated one of our review incentive systems which boosted the review rates to a great extent. Customers who had made a purchase on knowband earlier were sent emails with discount offers in return to writing a review about their experience.
Surprisingly, the campaign did not only boosted the number of reviews on the store but also boosted the further sales to a great extent.
5. E-Commerce marketplace integration
Marketplace integration has become popular over the past few years only. However, it has become one of the best ways to boost your product sales. The marketplace integration works different for different marketplaces (eBay, Amazon, Etsy) and different eCommerce platforms (PrestaShop, OpenCart Magento, Shopify etc.
Sell on a Marketplace from your own store
Here, your eCommerce store is integrated with a system that allows you to sell your store's products on the popular marketplaces like Amazon, eBay, and Etsy directly from your store only. That means you don't need to separately manage your own eCommerce store and your shop on the marketplaces. You can do all that from your own website's back-office.
You can list your store's products on the Marketplace's product listings
You can map your Store's categories with the Marketplace's Categories
You can manage orders received through the Marketplace from your store's Panel itself and lot more.
Selling on marketplaces has been in trend for a very long time. But it has been a dilemma for those businesses who also have their own eCommerce store to manage. If they put an attention on selling on the marketplace, they do not get enough time to give on their own site and vice versa.
To eliminate this dilemma, the velocity's eCommerce services offers its three integration systems that work on the three of the most popular marketplaces today:
Amazon marketplace integration
Etsy Marketplace integration and
These integrations help the business owners to sell on multiple marketplaces and get a more diverse visibility for their products. Moreover, you now don't have to choose between your own store and your Amazon shop, since you can manage both on a single interface. Perhaps, you just need Shop on Amazon, Etsy or eBay to boost your sales.
Related reading resources:
A PrestaShop eBay integration – Making multi-channel trade seamless Integrating
PrestaShop Store with Amazon Marketplace Web Service