New Year Resolution: How to attract new customer base for your eCommerce store?
Posted by Joe / November 30th, 2018 / No responses
It is finally that time of the year when every eCommerce marketer starts planning for increasing the sales on their online store. The new year brings along with it a fresh new wave of motivation and inspiration for many – which means it is the right time for you to start working on building a strong customer base. Every eCommerce marketer seeks different ways to bring in new customers on their online store. However, the customers are not there knocking at your door. You have to make the necessary strategies in order to increase your customer base.
As the year is coming to an end and we're here to make things easier for you. This blog would lay down the new year resolutions that would attract new customer base for the eCommerce store.
Give your website a makeover
A study quoted that 94% of negative website feedback was design related. If your website/online store still looks like it was designed in 2000, how do you expect your visitors to spend more time and browse the store, spending more time looking for products? Redesigning your online store is something that you know you should be doing after intervals but this is one thing is left behind.
Make use of the different heatmaps on your store to find out the areas that need rectification and the ones that are doing perfectly well. You can improvise the areas that need work and give your website a makeover that would attract the visitors and allow them to spend more time on the webstore.
Offer discounts that are hard to resist
You might have several conversion rate optimization strategies, but if you do not offer great discounts to your customers, you would not be able to attract more customers. According to Adestra, it's no surprise that 85% of your customers are signing up to get discounts. Well, increasing the number of subscribers is the next step towards more conversions and sales for sure.
Giving people an extra incentive to shop from your online store for subscribing/shopping for the first time. This is a great way to convert them into loyal customers who'd again and shop. You can give a discount with a fixed percentage or give free giveaways to them who shop on your store on the occasion of New Year or customize the same according to your will. You can use loyalty programs to repeat customers too by providing incentives to those who demonstrate loyal buying behaviour.
Invest in the Live Chat option
Having a Live Chat on your online store is one of best social media optimization tips as well as a must-have search engine optimization strategy if you want to increase the credibility and visibility of your online store.
According to a study by eMarketer, online buyers who had used live chat were more likely to make online purchases at least once a week (40%) than buyers who had never chatted (22%). Respondents who hadn't used live chat were likely to be infrequent online buyers, with 36% making a purchase less than once per month compared with 18% of chatters.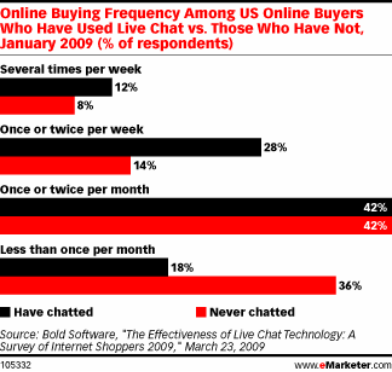 Picture credit: eMarketer
Having an option to connect with the visitors and customers through live chat, it would ensure your customers complete their transaction by helping them through the process after consulting the chat support. It would also build a good rapport of your brand among the existing ones as well as the new ones.
Refine your Return Policies
According to Invespcro, a conversion rate optimization company, at least 30% of all products ordered online are returned as compared to 8.89% in brick-and-mortar stores. 92% of consumers surveyed said that they will buy again if product return process is easy whereas 79% of consumers want free return shipping.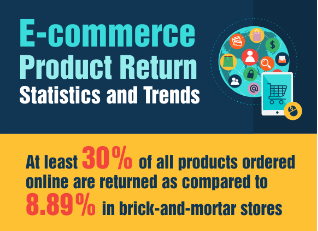 Picture credit: Invespcro
Returns are something that every eCommerce marketer dreads. Well, can you still avoid them though? No!! So, as the new year approaches, you should make sure that you improvise your return policies in order to appeal to the new customers as well as the existing ones. You could even use the Return Manager module on your store for Prestashop, Magento, and Magento 2 and other platforms as well.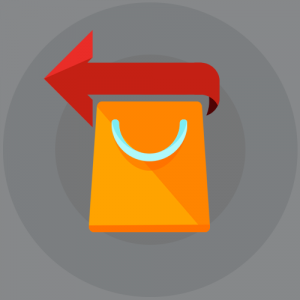 Picture credit: Knowband
Work on your Mobile Experiences
Mobile search engine optimization is growing at a pace that if you don't catch up now, you will lag behind.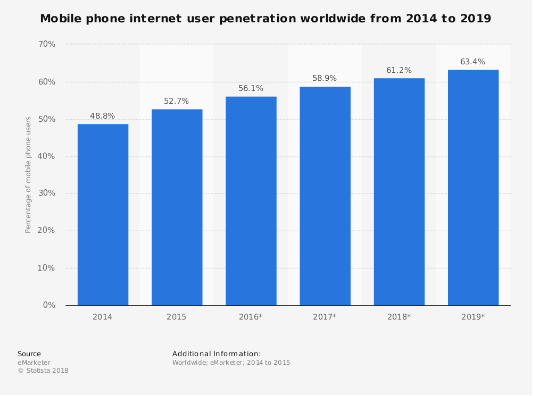 Picture credit: ICO Web Solution
As the image suggests, the percentage of mobile phone internet user penetration worldwide from 2014 to 2019, you'd come to an understanding that it will grow by 63.4% by the next year. Knowing the essential components of Mobile SEO in 2019, you would be able to optimize your website for the vast audience that comes using their smartphones. According to NChannel, the amount of mobile users making eCommerce transactions is expected to grow over $2 billion by 2019. Hence, it is quite essential for you to be prepped for the rise in mobile users and optimize your checkout page for the same.
Work on your search engine optimization strategies and optimize your online store to welcome the new visitors and converting them this new year.