Utilize WooCommerce Ecommerce Solutions (In Unusual Ways) to Increase Business Volume and Profit
Posted by Nitin Jain / October 12th, 2022 / No responses
You need to monitor your development and position in the market if you are running a WooCommerce store. WooCommerce is expanding, and it takes a reasonable strategy to stay ahead of the competition. Otherwise, it will be difficult for your online business to make a profitable return. So how will your marketing strategy be evaluated in the current eCommerce era? How can you be certain that your strategies will boost your WooCommerce store sales? Are there any adaptations you could make to your existing plan in order to boost your business sales volume?
The most recent market trends should be reflected in your plan. Here. w e have put up a list of some original strategies to boost sales for your WooCommerce online store to help you on your WooCommerce journey.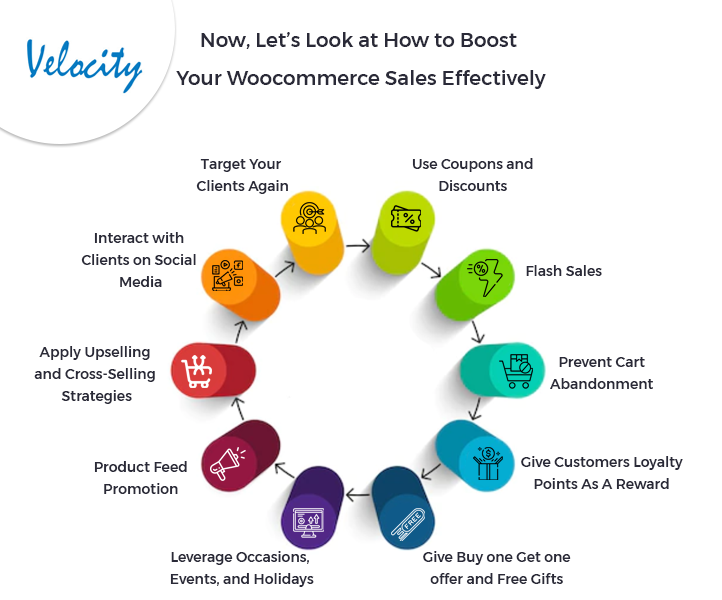 1. Use Coupons and Discounts
Who doesn't enjoy using coupons or discounts to purchase goods? Well, consumers are constantly looking for deals and coupons. Therefore, offering discounts is a simple strategy to boost sales for WooCommerce stores.
On the other side, you provide discounts to attract more clients, increase sales, and increase revenue. Adversely, delighted customers will purchase discounted goods and promote your brand in the industry.
2. Flash Sales
Using flash deals on your WooCommerce site makes it easier to boost traffic and sales. By informing your customers that you have less stock, you can create a sense of urgency with flash discounts. Additionally, combining flash sales with enticing offers would certainly boost sales.
Additionally, since the duration of flash deals is limited, people will rush to take advantage of the offer. You can always promote your flash sales on your social media business profile.
3. Prevent Cart Abandonment

While handling WooCommerce stores, cart abandonment is a regular problem. For WooCommerce stores, you can improve sales and reduce cart abandonment with the right technique.
Remind your customers via cart recovery emails that they have abandoned their carts. Your customer has multiple options for leaving the cart at any point, including:
Price and information discrepancy
An abrupt shift
Forgot to buy it
Searching for a better choice
Keep these details in mind, make an effort to determine the cause, and remind your consumers to complete the transaction. The most economical method to re-engage customers who have abandoned their carts is to send them email reminders.
4. Give Customers Loyalty Points As A Reward
A loyalty program is a terrific way to draw in new consumers and maintain the interest of current ones. Customers will undoubtedly come back to your WooCommerce store to redeem their incentives. You must give discounts or points for purchases in order to reward your customers. Let's examine different methods for giving prizes.
Give initial incentive points for purchases and gradually raise them.
To thank your devoted or frequent consumers, offer them special discounts.
Make a separate loyalty program marketing.
5. Buy One Get One Offer and Free Gifts

The word "Free" works like a charmer when it comes to drawing in your customers. In other cases, adding "buy one get one" makes it even more effective.
Customers enjoy the word "Free" and search for deals in online stores. Offer free products, as a result, to keep customers interested in your store. If you are unable to provide free goods on a regular basis, consider offering them at special occasions or events.
A buy one, get one deal is the best approach to reduce your inventory while keeping the profit. Customers simply want to spend more money and purchase more as their cart size increases.
6. Leverage Occasions, Events, and Holidays
People these days are ready to get new goods at discounts. Every WooCommerce shop has a sales event in the fourth quarter of the year. We advise running your sales campaign festivals and holidays. If you are able to take advantage of these unique days, your sales generation volume will surely grow.
You can start a sales campaign for occasions other than events for your customers. However, you need to keep it up at the store market. Additionally, give priority to your VIP clients and occasionally extend exclusive deals. In the end, customers won't look elsewhere on the market; they'll stick with your shop.
7. Product Feed Promotion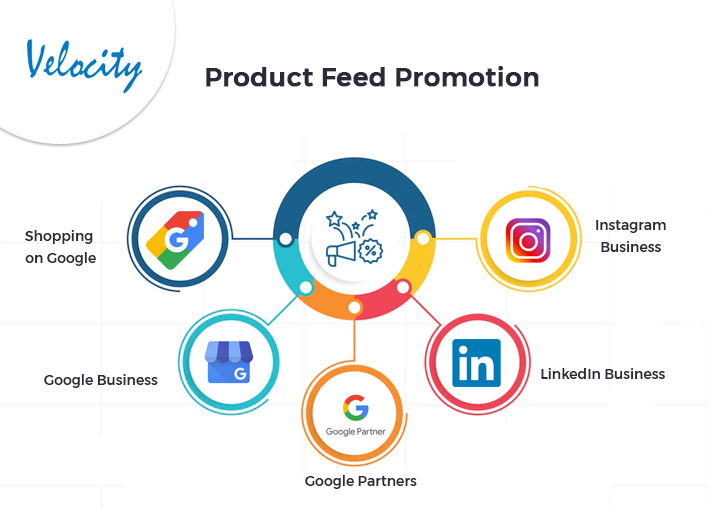 You cannot resist the rising trend of product feed marketing. You can distribute the product data from your WoCommerce store to the marketing channels. What are those channels for marketing? Google and other large search engines, as well as social networking sites like:
Shopping on Google
Google Business
Google partners
LinkedIn Business
Instagram Business
Given that there are more than 100 different marketing channels available, the list is extensive. Your only requirement is to transfer your product data via the WooCommerce product feed.
8. Apply Upselling and Cross-Selling Strategies
The use of upselling and cross-selling strategies is one of the finest ways to boost sales for WooCommerce stores. Because of this, you must offer your customer-related products at the appropriate time.
How do you choose the right time? On the cart page while a customer is making a purchase, recommend complementary items. Additionally, during various purchasing phases, you can make product recommendations via pop-ups.
9. Interact with Clients on Social Media
You must make use of social media as it becomes more and more business-focused. It is currently marketers' preferred method of boosting sales for WooCommerce stores. However, you should put more effort into interacting with clients on social media than in advertising things.
Consider yourself as a customer who is flooded with tweets, messages, and advertisements for your items. You won't even open it, ignore the promotional messages, or tolerate it for a long. When this happens, the word "engaging" is used. Don't just focus on selling your products. Customers need a solution; offer them one.
10. Target Your Clients Again

It has a price because it requires using a paid marketing strategy to re-target clients who have already visited your WooCommerce website. Additionally, paid marketing is carried out using a variety of marketing channels, including Google and Facebook. To retarget website visitors, try to run several sorts of ads across platforms. Your chances of converting clients are higher with the retargeting strategy than with a general campaign.
Conclusion
Try out the tactics we've discussed if you're determined to boost sales for your WooCommerce store. These tactics have been collected from experienced marketers who are proficient at obtaining significant conversions. These tried-and-true strategies will help you surpass your competitors.
There is always an opportunity for improvement, therefore we're not claiming that using these tactics is your only choice. Instead of acquiring leads to obtain one-time sales, you should concentrate on creating recurring transactions. Create and implement your own tactics to convince your customers in order to make a series of purchases.