What Are the Best Online Payment Options?
Posted by Nitin Jain / March 22nd, 2023 / No responses
We know that online businesses require online payment processing services. It is convenient for customers to make online payments and reserve their required services online. Therefore, it's critical to have online payment options for your online website.
Reaching more people by accepting payments online can be beneficial, and many of these solutions also provide data analysis so you can learn more about your customers' top interests. A layer of security is present when you are using online payments, both for businesses and consumers.
Some of the Popular Payment Methods Are Present Below: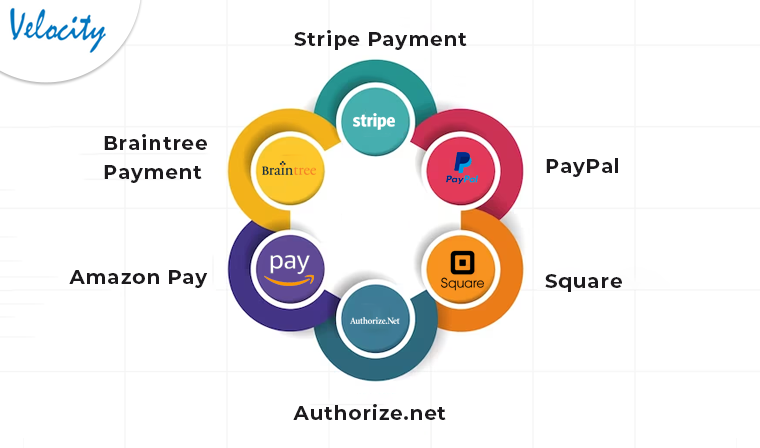 1. Stripe Payment
For startups, small businesses, and even Fortune 500 corporations, Stripe is a popular option. A popular option for collecting payments from abroad is Stripe, which supports more than 135 different currencies. To lessen cart abandonment, the Stripe checkout automatically adjusts to your customer's location and device. Also, it has a ton of features, like the capacity to take coupons and figure out tax rates.
With Stripe's encryption, it safeguards the financial information of your clients, and you have the option to add Stripe Radar for additional fraud protection. Moreover, it also employs machine learning to identify threats. Credit cards, debit cards, and other well-liked payment options can all be internationally usable with Stripe.
2. Square
Square is an alternative payment method if you own a brick-and-mortar store and do not take card payments. It allows you to create your online store with smooth payment processing in addition to providing complete support for physical card reader devices. Faster in-person sales and online sales support are both benefits of this.
It has a smooth and simple-to-use UI which facilitates customers. The primary dashboard provides you with a quick overview of your company; from there, you can use the menu to access the many functions available. Although you can utilize the majority of Square's capabilities without paying a dime, subscription plans are present if you wish to expand your store's and customer's checkout options.
3. PayPal

PayPal has quickly risen to the top of the list of online payment systems suddenly. The credit or debit cards, PayPal balance, bank accounts, or PayPal accounts that customers use to pay you are all acceptable. The platform's revolutionary Store Cash function helps turn users who have abandoned their carts into sales and enables customers to pay swiftly with a single click.
To integrate with your current systems, PayPal works with many of the top eCommerce platforms. Moreover, adding buy now, give, and shopping cart buttons is simple. PayPal can also use to build a more powerful and personalized online payment solution.
4. Authorize.net
Since 1996, Authorize.net has been a major presence in the world of online payments, and more than 400,000 businesses rely on it. It handles more than $100 billion in payments annually by the service for businesses using this payment method. With this platform, you can better serve the demands of your customers by allowing your company to accept payments via credit card, contactless payment, and even electronic checks. Also, from authorizing payments to capturing them and securely settling them, Authorize.net can handle it all.
5. Amazon Pay

Accepting payments from Amazon is the best way to provide your consumers peace of mind. They always proceed via the Amazon checkout when they purchase on your website. The checkout procedure will be more secure and convenient as a result of them using their Amazon credentials.
6. Braintree Payment
Braintree is famous for its cooperation with well-known internet businesses like Airbnb and StubHub, it is a merchant account and online payment gateway service. It is currently a part of the PayPal ecosystem after PayPal took ownership in 2013. Further, Braintree, on the other hand, is a design for businesses with large sales volumes that require customized features. Customers can use PayPal, Venmo, debit and credit cards, Google Pay, and other online payment options with Braintree.
In The End
It is very important to have an online payment method for your online business. Online payment methods facilitate the customers. You can also use online wallets to make the payment procedure faster. Our experts are here to help you with your business in case you need mobile apps for your business or website-related assistance is in need. Kindly revert us at inquiry@velsof.com and we will be happy to assist you.