A New Update For Google Mobile Test My Site Tool- What's New In It?
Posted by Joe / June 30th, 2017 / No responses
Google announced an update for its mobile test my site tool on 28th June 2017. This time Google has moved up with its mobile speed testing and has included some new features to the test my site tool.
These new features, according to Google would help a website owner making his mobile site faster. To encourage users to check their mobile speed, Google has added some extra analytics in the test report:
1. Site's current mobile speed
There is a tweak in that. Google tests the site speed on a virtual 3G or even slower connection speed. It's probably understandable with Google's clarification on it "70% of the searches on mobile occur on a 3G or slower internet speed".
2. Backs up the speed data with loss analysis
Not sure on what basis, but with your mobile speed analysis, the test my site report will also show how many customers you have lost because of your current mobile loading speed.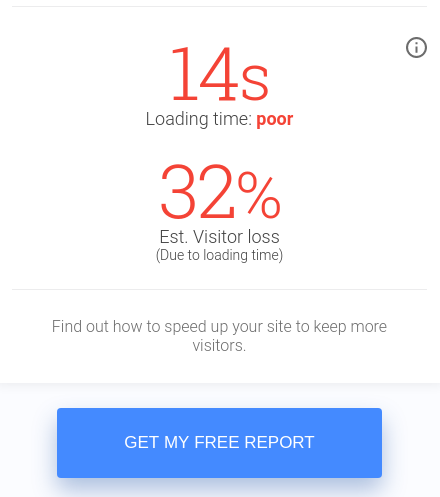 Probably it uses some pre-loaded stats to prepare these loss stats. The declaimer says it's the probable loss of the site traffic which may bounce back while waiting for your site to load.
3. Where do you stand in the competition
The new industry comparison feature somehow feels like Google is trying to say "Good sites load this faster, check where you stand". It's definitely a valuable addition to the test my site reports. At least it will give you constant reminder that you have a long way to go to come to that "EXCELLENT" mark.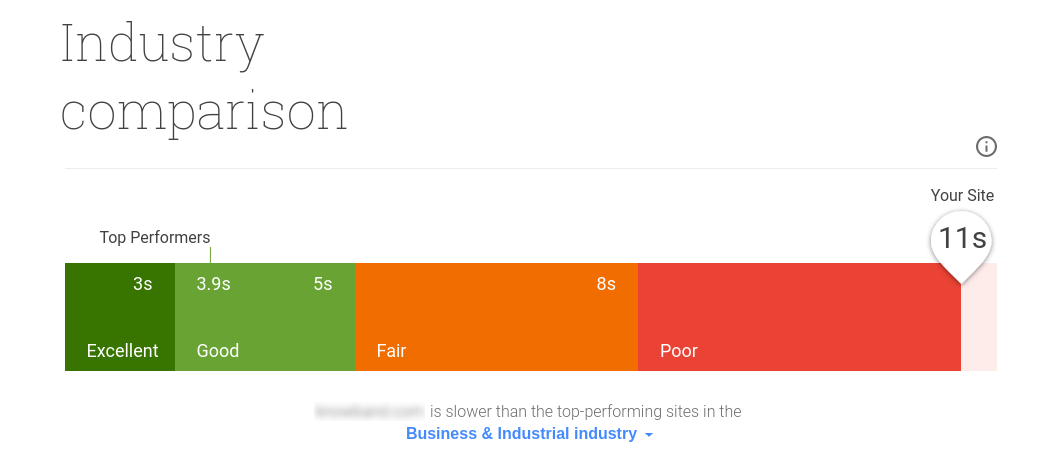 4. Google has got some ideas
Unlike any lame adviser, the tool does not leave you after showing you the mirror. It gives you the suggestions that you can adopt to improve on the mobile speed front. Taking a few recommended steps can definitely make a difference in your mobile speed.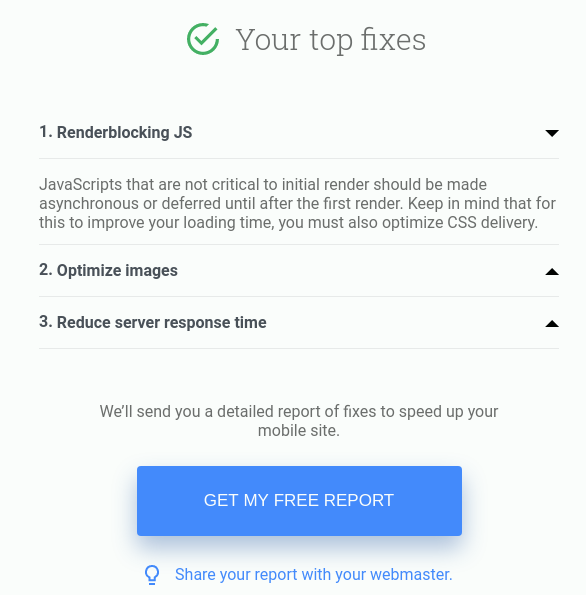 Over to you
So, this is what Google has got for us in the new update for Google mobile test my site tool. What do you think, these new features are really dependable? Would you just conduct a scan, check for the recommendation, apply them and that's it, done optimization? Probably not. Even Google itself would not want you to just depend on the tool for recommendations. You have got a lot more than in actual website speed optimization world. So you would probably want to combine your own efforts with the recommended measures. Definitely, that would be a good way.  So, test your site today, and share the report with your SEO and website developer. They will know what to do next.