eCommerce Business and It's Advantages (Part 1)
Posted by Nitin Jain / January 22nd, 2015 / No responses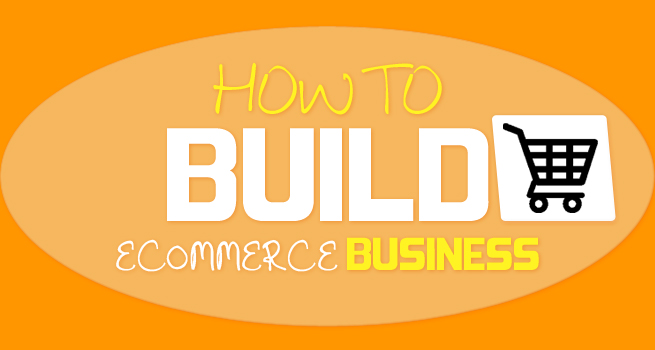 What is eCommerce Business and What are It's Advantages?
So, this time we have come up with a series article. The motive behind planning this series is just to offer knowledge and help to all those businesses who are looking for tricky ideas and concept to market their business online. In this series we will share the do's and dont's of doing business online, role of SMO/SEO in eCommerce, eCommerce customer support, eCommerce marketing behavior analysis and many other interesting ways to build a successful eCommerce business.
This series starts with the basics of eCommerce and gives reasons- why one should prefer eCommerce than other brick and mortar stores. I know you guys have heard and read about it many a times, but since this being a series article, I will have to cover up all the core aspects so that this article looks sequentially logical and complete, thereby making a valuable sense.
About eCommerce Business 
eCommerce or Electronics commerce is the method of operating business online by taking into account customer's needs. It is a diverse form of online shopping where consumers purchase goods and services just to save time, money and the trouble of long lines. Increasingly, people have been buying things online because of its speed and convenience.
Ecommerce businesses involves exchange of information through Email, Electronic Bulletin Boards, Electronic Funds Transfer and so on. eCommerce provides following features-
Better marketing of products and services
Sales assistance to customers for better support
Electronic Fund Transfer (EFT) for non cash payment
Efficient Digital Communication platform
Improved Sales
24*7 Service availability
Product Inventory Management
eCommerce business didn't really begin until the mid-to-late 1990's. Probably the most notable eCommerce site was eBay. The huge auction site gave people the ability to sell and purchase items through the use of cheques, money orders and credit cards. Granted, there were other options before this, but most people remember eBay boosting the online business world.
So, what's driving this new trend and what are the most identifying benefits that are pulling the attention of so many businesses to create eCommerce websites?
Let's give a look to some of it's advantages
eCommerce advantages are not just for customers, but retailers also find there advantages to sell online. What exactly do you think can be beneficial for consumers and retailers as well? Read on to find it out.
Advantages for customers
1 Convenience- Buying online offers a greater selection. It gives you the power of choosing your most preferred goods in the comfort of your own home. The options of purchasing goods are quick and convenient with the ability to transfer funds online. It gives the consumer less hassle and less waste of resources.
2 Open 24*7, 365 days of the year- No longer do customers have to wait for stores to open, or hurry to catch a closing shop. One can shop anytime, even when they are at home or work.
3 Variety of Choices- Online shopping offers customers a range of choices in products including available sizes, colors, dimensions and so on.
4 Save money- Purchasing something online saves a lot of money. With attractive sales offer running on eCommerce shops, people choose to buy online in order to save more and more.
5 Multiple and Easy Payment Options- eCommerce sites offer a broad choice in payment options including credit card, debit card, internet banking, cheques and even cash on delivery. So, customer has the choice to select the best one as per his/her convenience.
6 Removes location and availability restrictions- eCommerce shopping networks literally ended the geographical limitations. Now people can buy even those products which are not available in their country.
Advantages for business organization- 
1 Lower costs- It typically costs far less to set up an eCommerce store than its equivalent bricks and mortar store. An ecommerce site could be set up for less than $5000 including shop plus inventory. It would be hard to set up even that most minimal physical shop for less than $10,000.
2 Reduce costs for Inventory Management- Depending on the type of business, it is possible to drop ship directly from your suppliers without having to hold physical inventory. Even if your product lines don't allow you to drop ship, you can still engage third party logistics suppliers to handle your inventory and shipping needs. Both these approaches allow you to mitigate your costs and scale up quickly.
3 Reach Market globally- Your potential market for your product is infinite. There are two ways:
Scale plays where you sell a lot of low margin products
Niche plays where you set smaller quantities of higher margin products
The advantage here is that you can sell products that would work selling locally because the potential market is too small. On the web locality is mostly irrelevant.
4 Advertise products- You can easily advertise your products online using Google adwords, and Facebook Advertising tools. It becomes very easy to track the success of your ad campaigns in a direct way.
5 Organic Search Traffic- eCommerce business is driven not only by Branding but also by traffic from search engines. By following Google guidelines for SEO, you can drive new customers to your website from search engines. This in turn increases visibility of your brand in organic search.
So there you have it, the top most reasons to sell your products online!! These features can help you gain profits by focusing on the major key strengths and weaknesses of your eCommerce business.
In the next section of this series, we have covered "eCommerce business challenges" that websites have to face, if they fail to utilize marketing and branding techniques to promote their business globally.