Shake Your Legs , its Holi at Imperfecto Tonight
Posted by Joe / March 12th, 2020 / No responses
Well, well, how can we miss painting the whole world with different colors and that to when its holi, after all, we velocity people believe in "work hard, party hard" theory.
Every year we celebrate this auspicious day with different concepts like playing games and having some delicious sweets, Gujiyas. However, this time we came up with a dinner date at Imperfecto Ruin Pub, Noida so that our hardworking people can have a relaxed evening.
We all planned to make a move after 6:30 pm. Though men were all set for the evening since the morning. According to them, they were perfect but all the lovely ladies wanted to be the center of attraction among people hence they were all engaged in the last touch up, still, we left on time.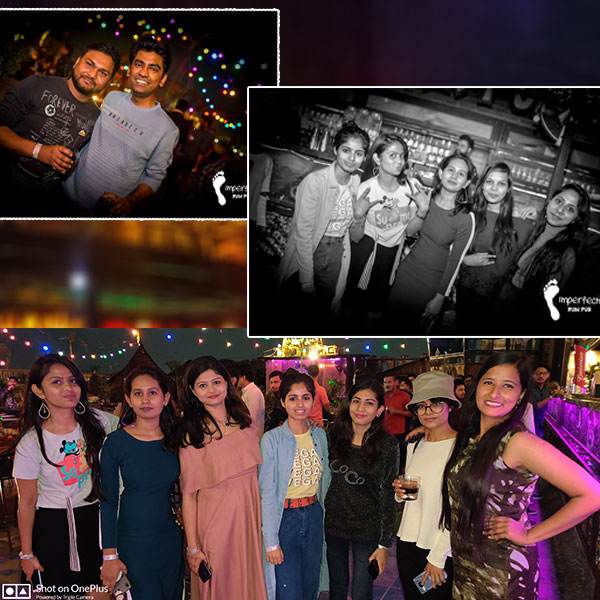 Hence we left our office in each other's vehicles. Till the time we didn't reach the premises we all were having fun with our colleagues and friends in our respective vehicles so that we can capture every moment of that evening in our memories.
After we reached there, all of us were completely mesmerized with the ambiance of Imperfecto. Its bohemian, vintage decor was like a treat to watch. Everyone made themselves comfortable in the dining area. Till the time starters were on their way, we were enjoying the music and once they arrived, all of us started hogging, after all, we were hungry. From dry Chicken Manchurian to Veg Shammi everything was so delicious that we feel like licking our fingers. Even mocktails and cocktails, everything was worth giving a shot.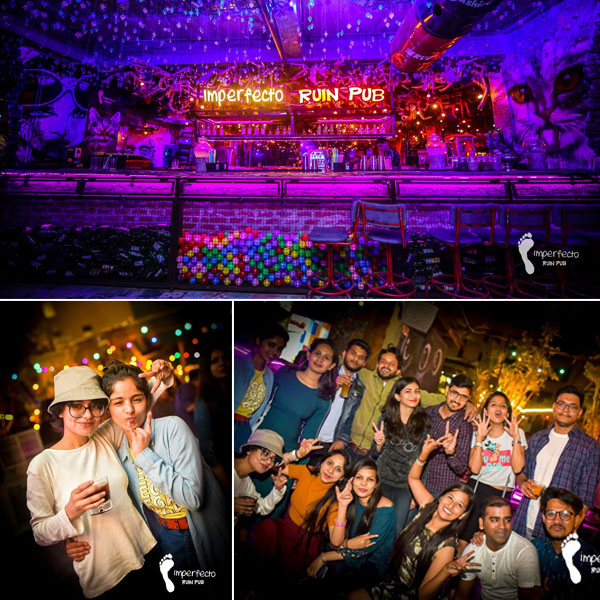 Once everyone was done eating and drinking, all the dance lovers started moving towards the dance floor. Whether it was Enrique's Hero song or Jumma chumma song, everyone was dancing like a mad person. They were enjoying every beat of the song no matter what and was killing like anything.
Well after burning calories we all went back to our dining place to have the main course that was finger-licking good. Well, hardcore non-vegetarian had a great time with ultra buttery chicken and vegetarian were happy with their soya chaap and paneer lababdar and we all ended up with chilled ice cream, gulab jamun, etc.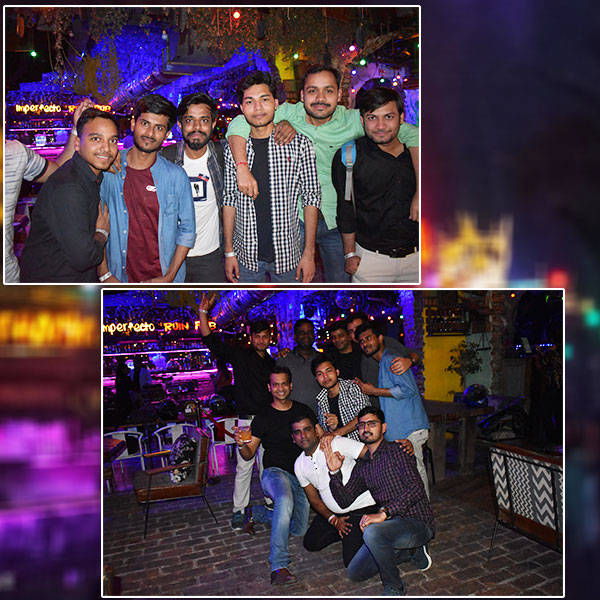 It was such a lovely evening for us which was celebrated with colleagues. All of us captured those priceless moments through photographs so that we can relive and cherish them again. Though all of us couldn't traditionally celebrate this colorful festival i.e. playing with colors, having gujiyas this time but we don't regret it.