Web Development trends 2019
Posted by Joe / November 15th, 2018 / No responses
Why?
Because as stated at Optin Monster, 46.1% of people say a website's design is the top criteria for deciding if a company is credible or not. Just as a recap, the year 2017-2018 brought Augmented Reality, Crypto Currency, new ways to track the user experience like introducing Live Chats and more. The coming year would be bigger and if you are planning to get your own website developed, you might want to get a rain-check done.
According to Web Alive, Around 30% of small businesses spend between $1K to $10K for website design. The average cost of designing a large business website with essential features is $32K. And the average time it takes to design such a site is 2 months.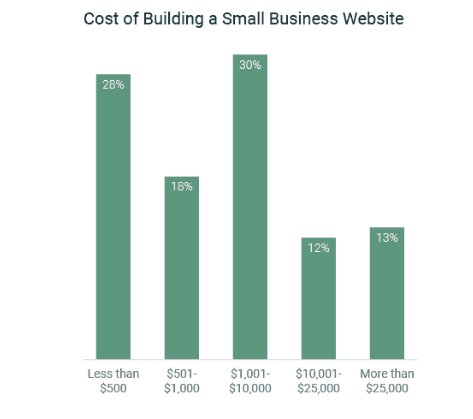 Picture credit: Web Alive
You can also plan your spending on web development services after having a fair understanding of the trends for the coming year.
Accelerated Mobile Pages (AMP)
Do you know what AMP actually means? AMP or Accelerated Mobile Pages is a feature that helps you load the pages instantly without any delays. The page load speed is one of the most important factors when it comes to providing a great user experience. You can do a lot of things to optimize your page speed. Some of them include:
Optimizing your images
Look for an alternative JavaScript
Over-implementation of JavaScript and CSS; and more.
If you really want your website to have a superb online visibility, you must invest in AMP.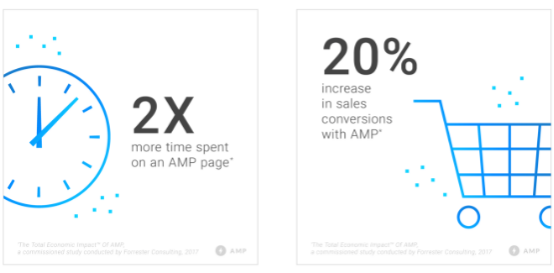 Picture credit: Velsof
Progressive Web Applications (PWA)
PWA or the Progressive Web Apps is one of the most popularly growing technology on the web and has gained unparalleled momentum among the practitioners in the IT world. The whole concept of PWA is based on the evolution of the Internet, especially with the mass adoption of HTML 5. Progressive Web Applications are something that would be able to provide a similar functionality and smooth user interface found in the best traditional native apps via a direct mobile experience. This infographic by InsaneLab describes the concept quite well.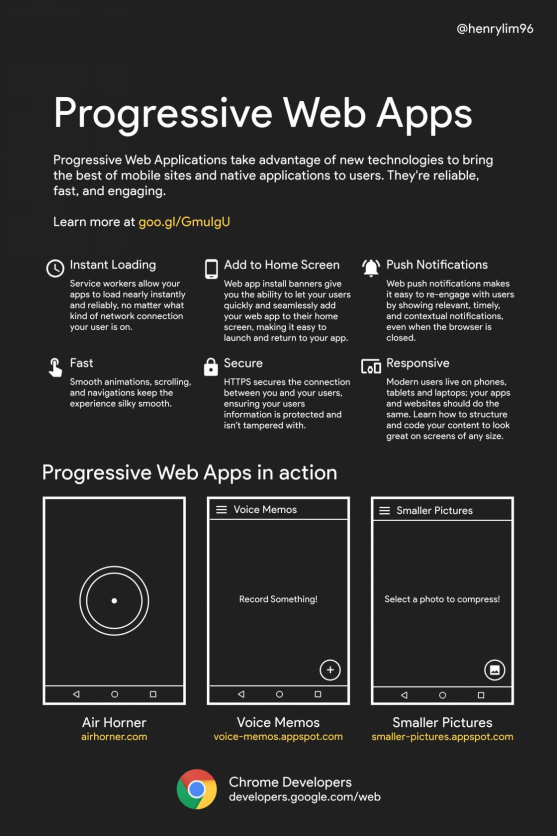 Picture credit: InsaneLab
JavaScript and PHP7
In programming, you would be able to find two events together. First, JavaScript is still on horseback. Regardless of the stack, most developers use it in their work. The language of JavaScript has shortcomings, but that doesn't stop it to be most popular across the globe. According to W3Techs, JavaScript is used by 95.0% of all the websites.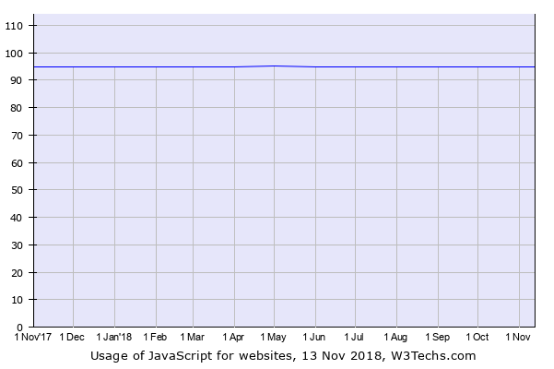 Picture credit: W3Techs
Talking about PHP 7 which was introduced in 2017, Hayden James, states that about 80% of websites use PHP out of which 40% have started to use the latest PHP 7.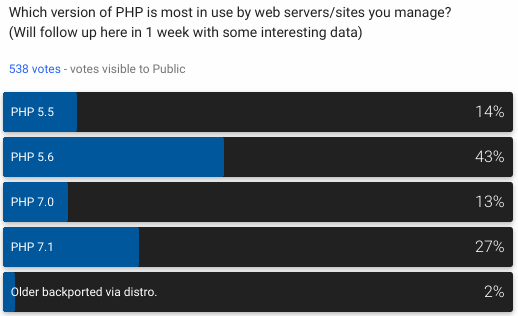 Picture credit: Hayden James
If you haven't yet updated, it is time that you do now for increased performance of your website.
Single Page Websites
Single page websites are gaining momentum in the eCommerce world. There are a lot of companies that are investing in single page websites rather than going for the multi-fold or multiple pages website suiting their business. After tracking the behavior of the users on the website, it was noted that consumers get irritated after hopping from one page to another in order to find what they're looking for. Hence, the single page websites are the trending sight in web development in 2019 depending on the convenience and speed. There are numerous advantages of thinking of one page websites in web development trends in 2019. They include:
The sites make it easier in targeting the audience
The site provides higher page authority; and
They provide a better mobile experience.
Some of the examples of single page websites include: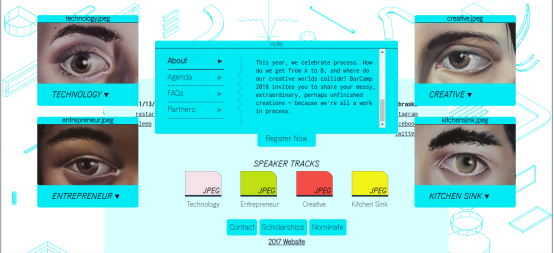 Picture credit: Bar Camp Omaha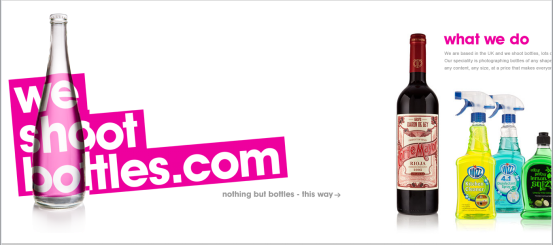 Picture credit: We Shoot Bottles
Push Notifications
We all get notifications from the websites that we've subscribed to, but once gone wrong from your end, your subscribers will end the relationship right there.
Did you know that Push Notifications boost engagement by 88%? Well, it actually does.
If you optimize your push notifications correctly and send them at the right time, you would be able to bring in increased traffic on your website and conversions as well. Push notifications are one of the most influential solutions when it comes engaging your customers and compelling them to come back on the store. Make the most of this and don't overuse them. If you are thinking how would you do that – you just have to understand your audience better and their respective behaviors as well in the coming year.
Compatible extensions
Extensions are something that has been on the web for quite some time but they haven't got the stardom that they should. Well, there could be ample reasons for the same including developers not willing to work on them and more. Have you seen the 40 best Google Chrome extensions that are laid down in this blog by Toms Guide? Think of it this way – one browser and 40 different extensions mean that the demand is there.
The extensions must be the functional items for the customers and developers too which help you in times of need. Let's take the example of Grammarly. The extension is free of any kind of popups or ads but silently does the work of rectifying the grammar errors that are there in your document. Such is the kind of help these extensions can do when you need them.
We are sure that web development in 2019 would be much brighter, wider and there would be more ways with which you would be able to design and develop your website. These are some of the full-proof ways to do the same in the coming year. Well, if you don't want to take the pain, you can hire web development services and get customized plans for the same as well.