SEO Audit: Steps for Mobile WordPress SEO Audit
Posted by Nitin Jain / February 14th, 2023 / No responses
In today's era, mobile apps are very common and most of the population finds it easy to browse or purchase online via mobile apps. But as for Mobile SEO, if you don't know what strategies are effective and which ones are not, SEO will be challenging. By conducting an SEO audit, you can examine your website, identify areas for which improvement is possible, and resolve major issues.
What Exactly is an SEO Audit?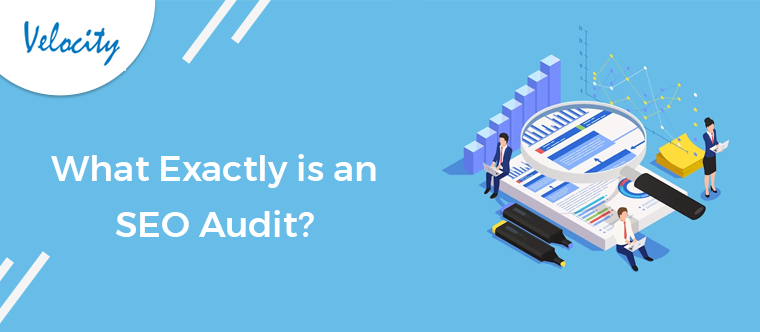 It is a checking which is to make sure your website is operating at its best. The performance of your website's SEO methods is also identified, along with any shortcomings and how to fix them. Currently, there are online programs that offer suggestions for potential approaches that you could need to change for the best SEO performance.
Steps For Conducting an Audit for Mobile SEO:
1.  Understanding Your Traffic:
You need to be aware of the number of mobile users visiting your website and their preferred device types. Your website's compatibility with various devices is possible using Google Analytics. Your website can be perfectly optimized across all appropriate screen sizes, not just the most popular ones. Further, if you are aware of the device types your audience uses to access the website you will be able to plan for your keyword strategy.
You can make sure that the sites are suitably optimized by having an awareness of the pages that mobile users are viewing. You can also create a mobile keyword strategy by knowing the search terms. Finally, as customers continue to shift to mobile, you can prepare for it. Furthermore, you can respond to these changes by studying how your customers engage while accessing your website on a mobile device.
2. Checking the Mobile Responsiveness
Your site's design is the next crucial aspect to look at for a mobile WordPress SEO audit. It is essential to have a mobile-responsive design for improved performance. Your site's user experience will improve as much as its optimization is complete.
If a website can adapt its layout to fit any screen size, it is mobile-responsive. The good news is that creating a mobile-responsive WordPress site is easy. For a mobile version of the website, WordPress automatically aligns an element. There are many online tools, such as Google Search Console, that can assist you in seeing how visitors are interacting with your website. For the best user experience, the content should only be visible when necessary.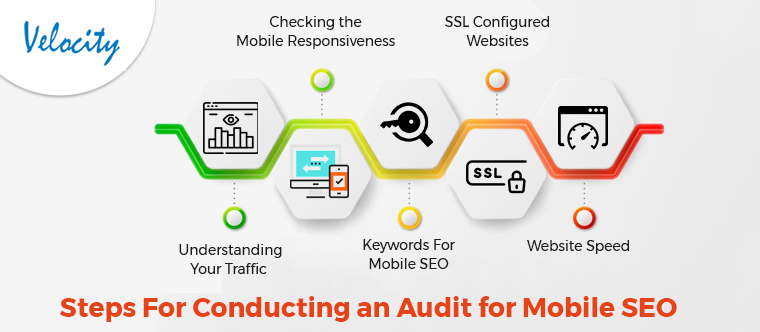 3. Keywords For Mobile SEO
The ranking of a page in the SERPs influences a variety of factors, but Mobile WordPress SEO depends heavily on keyword optimization. Nowadays, most searches happen via smartphones because we live in a technologically advanced world. Users of desktop computers or tablets typically conduct their searches differently from those of smartphones. Mobile browsers employ easier-to-type, shorter keywords than desktop browsers do for searching. Conducting mobile keyword research will help you evaluate your mobile SEO approach again.
The local element should not be in ignorance. Users prefer to use mobile queries because of their convenience. Let's say you use Google Maps which is the easiest method of traveling. Locally relevant keywords can help you optimize your WordPress site.
4. SSL Configured Websites
Checking whether your website has an SSL certificate is the next point on the SEO audit checklist. The communication between a user's browser and your website server is by an SSL encryption certificate. Google and other search engines will prioritize secure websites that use HTTPS over those that are still using HTTP. By looking for a padlock icon in the search bar of your browser, you may determine whether your site is secure.
5.  Website Speed
The speed at which your website loads is a ranking factor for Google. Checking for elements that can cause your website to load slowly is crucial when conducting an SEO audit. The first thing you must do is determine how quickly users can access your website. Simply navigate to Insights then Reports from your WordPress dashboard and choose the "Site Speed" option after you've linked Google Analytics to your WordPress website.
For both desktop and mobile devices, you can view a score for how quickly your site loads. Furthermore, the report displays other data that are crucial for determining how quickly your website loads. Moreover, a content delivery network (CDN) is an option to increase website speed, and caching plugins are there to enhance server response times.
In the End
We have been discussing the various steps using which the SEO audit for Mobile devices is possible for WordPress. Kindly connect with us at inquiry@velsof.com in case you need to know more about the same. Additionally, in case you need our assistance with the mobile apps for your business then kindly let us know and we will be happy to assist you.