Mobile Responsive Design- How Important is it for your eCommerce business
Posted by Nitin Jain / May 26th, 2015 / No responses
You have a site that has everything from awesome content, appealing layout, exceptional image quality and so on, but even then you are losing customers quickly! Why?
The answer is- lack of mobile responsive design feature.
Mobile gadgets like smart phones, Ipads and tablets have become the most important platform which consumers use to shop online. Individuals these days are pressed for time; therefore they prefer browsing websites on the mobile phone.  This is the reason "responsive design" has become so popular in eCommerce industry. It provides a solution that can handle both desktop and mobile needs for any device.
What is a Responsive design?
A responsive design is true to its name. It allows the web content and design to fit in equally well for all types of target devices and provide users a seamless experience as he switches between his mobile, tablet, laptop and widescreen external monitor.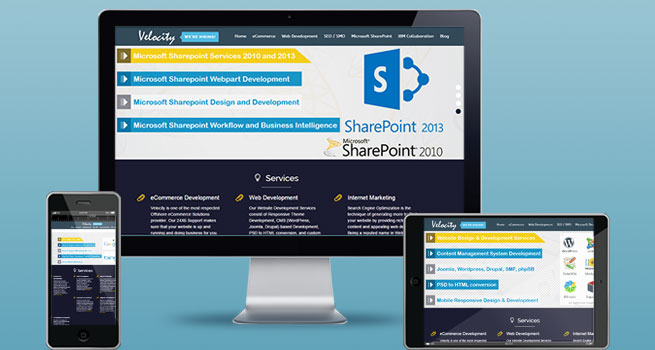 The desktop not only gets the normal version of the website, but it might also get a widescreen layout optimized for larger displays. Whatever, be the device you are using to access the web, you can experience the adjustments as the browser size shifts from one size to another.
Advantages of Mobile Responsive Design-
Increased online visibility-
Mobile friendly websites are SEO friendly therefore they provide better visibility in Google and other search engines. With mobile responsive design, site owners will be able to enjoy an increased number of mobile visits. More than 75% of mobile users will leave a site and search for another if your site is not mobile friendly. This in turn improves the user experience. The more users you have visiting your website ensures that the search engines notice and thereby increases your ranking in results. Google has recently announced mobile algorithm update that focuses purely on mobile friendly websites. Therefore, it is necessary to match the algorithm update to ensure that its gets maximum visibility.
Maximizes the reach of your business-
Having a mobile website means that your business is accessible to everyone and everywhere on the go. A mobile website can be accessed easily from users all over the world. This increases brand exposure and customers for your business.
Improved User Experience-
A responsive design stands by the side of users. It is designed keeping in mind the requirements of visitors. No matter what device the searcher is browsing, the layout and content will size itself to that version and will look great, offering a seamless experience to users.
Increase conversions-
Mobile responsive design allows you to perform analytics by conducting heat mapping and testing. It means that you can segment your users and get a better idea of how they are interacting with your website. While doing so, you can also know determine which sales or marketing strategies will work best. With this data in hand, you will be able to optimize your website and increase conversions dramatically.
Conclusion
If you are in an Ecommerce business, you will have to get yourself ready with the best marketing efforts to stay ahead. With a mobile responsive website, you will have multiple advantages for your business (as discussed above) that will drive increased customer base, conversions, sales and better online visibility in a go.