Starting an eCommerce site? Here's what you need to know
Posted by Joe / January 18th, 2018 / No responses
Apparently, one of the biggest benefits that internet has brought for the common people is the online shopping. With the ease of shopping everything online, life has been quite peaceful for the shoppers. Talking about that, on the other end, you might be even thinking about starting your website that has a scope of generating high revenues for you.
Well, that's not a bad idea at all!!
However, eCommerce website development might look like a daunting task of site creation, but when you put your steps carefully without leaving any loopholes, you'll be in the win-win situation.
This blog lays down the steps that will help you kick-start your own eCommerce store. There are certain things that you'll need if you want your eCommerce business going. They are:
Your brand name
What makes your products unique/ USP
A functional website
Products for which customers would hop in to buy them
Ample payment methods
Quick delivery feature
With these being the basics of an online store, you can find below every need to be detailed briefly below for a better understanding.
Have a brand name
The majority of the times while starting up a store, the brand name and the domain name which gets too confusing.
Your brand name should be the face of your business with which your customers will be able to relate to.
So just when you are sitting and trying to decide on what should be your brand name, you should also think about the domain name that you'll have.
What would be your Unique Selling Proposition?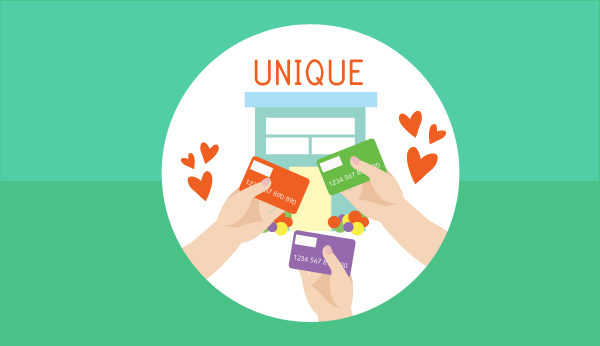 The very question that should come to your mind should be – why should people buy from me? With the same products and categories being sold by multitudes of eCommerce websites, why it has to be you who gets to have the benefits?
This is where your marketing team steps in and does the work for you. Majorly, it is suggested that you shouldn't spend all your riches at once in the initial phase because you never know whether it'll be a hit or flop. Hence, give it your best shot, but keep yourself open for no-success on the first go. A lot of big eCommerce companies have been through the worst and tried for almost 3-4 times to get it right in order to hit the bull's eye.
Put in all your effort to make sure that your customers know where you have the competitive edge.
Build a website

Coming to the part where you'd want to develop a web development team to sideline the mishaps. If you know how website development works, it'll be a cake walk or else, it would certainly be better to hire that would do the job for you. Velsof makes sure that your business is flawless and your online store seamless. You can check out the services offered here.
What are you planning to sell?
Now that's where you need to put in a lot of thinking. You might just say that one can probably sell anything on an online store. From fashion, technology to housing, vehicles and more. But, the real deal is – would your customers be interested in it? There are few things that would help you decide what should you be selling online.
They are:
Market research of what people actually need
The geographical area that your store would cover
The target audience; and more
With these tips, you can decide what can you sell, but be aware of certain things what you sell is locally available to you.
Keep a number of payment methods

When you think of selling, your focus should be making the Checkout process seamless. Thus, provide the shoppers with a number of payment methods including Debit Card, Credit Card, Paypal, and more.
Why so many?
Your first aim of making a website is to have a higher Conversion Rate and for that, you invest in Conversion Rate Optimization techniques as well. And, after all this, would you want your customer to leave the site just because the payment method wasn't there? Ponder over it.
Think about the delivery policies

One of the reasons why online shopping has picked up the pace is that the customer shops at his/her leisure time and gets it delivered to the doorstep in the respective time frame. If you are setting up a store, you should also think about the logistics including the delivery policies. The stores that aren't able to deliver the packages on time are often considered undependable. Hence, you lose a valued customer.
Now, once all these stages will be accomplished, you should work on your web designing trends that can bring a lot of traffic to your website and give you results just as you thought.