How to increase footfall with Social Media Web (Part 4)
Posted by Nitin Jain / February 23rd, 2015 / No responses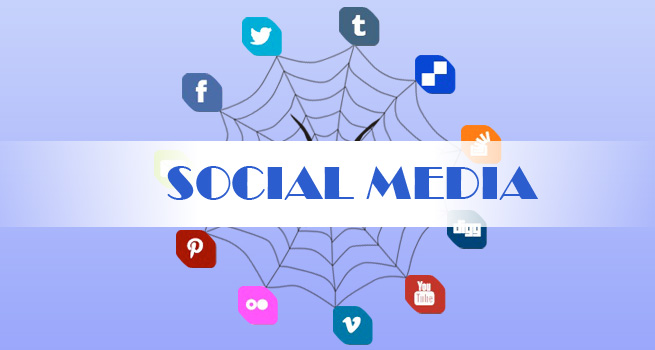 Okay, So you have built your website. What Next? If your website has been online for a period of time, you will know that the maxim "if you build it they will come" doesn't work. Online business owners can't do without website traffic. Traffic to your website is essential for business to sell its products. Without website traffic there will be no clients to sell the product and services too. Who is going to buy your products or read your informative content if there are no visitors?
There is no denying in the fact that the type of SEO and keyword for a website determines the amount of traffic it would capture. After all, this is what for most webmasters look up in their websites. With the prime intention of gaining much traffic for our websites, social media does play a prime role in gaining much popularity and promotion among wider audiences. It helps to generate quality traffic for the preferred niche which gets improved on the user stickiness. It also generates customers, followers and fans which finally turn into more and more revenue. Moreover, the brand value of any product or service often gets increased through maximum exposure.
Facebook advertising is yet another way to increase traffic. It allows you to place your business banner on Facebook pages. With social media marketing it is very important to ensure that social content (video, blog, images, audio) is discovered by an audience that is looking for it. To enhance user experience it is important to have social interactions and media sharing amongst social network participants. Social web promotes activities like sharing, commenting, voting and linking. When relevant and good social content gets exposure, it paves way for quality inbound links.
Let's see how to increase footfall with social media websites-
Define Your Objectives- With the help of social media, you can have a control over your audience by defining the right set of objectives.
Find Out Your Target Audience- Recognizing you target audiences is the very first step to use social media sites for increasing footfalls. Sign up with sites that have members who show an interest in products that your business deals with specifically.
Evolve a game plan- Make sure your game plan focuses on content and interaction. Your plan must involve easy sharing with the objective of promotion.
Enhance your site with social media content- If your personal website contains either links to or personally hosted with videos and pictures, then would definitely lead to add value and attractiveness in comparison to other website owners.
Create a blog- Creating or maintaining a blog as well can add more traffic to your website. How? Simple. If you host it on a social networking site and link it back to your own, people will see it and click through to your personal site. Also, any frequently updated content on a site helps move it to the top of search engine rankings.
So, if you are planning to acquire this technique in order to attract web surfers, then you have chosen the right path. Establishing yourself in social media will increase sales by showing prospective customers that you are knowledgeable and reputable.