5 Ways to prepare your app for the Holiday Season
Posted by Joe / December 21st, 2017 / No responses
Finally tis the season to be jolly! You can now hear the Christmas bells ringing and the places are all decked up with the decorations that make you believe the spirit of the holiday season is finally here. With the year 2018 coming to an end and 2019 almost on our heads, the adrenaline rush has filled every heart. So much so, that the shoppers have started to look for gifting options for all the near & the dear ones. You might be able to see the increasing traffic on your mobile website or mobile app for sure.
So, in the middle where all the shoppers are busy looking for options that they can buy for in order to decorate their homes and buy gifts for the loved one, the app development teams are scheduled to make their respective apps prepared for the holiday season.
Now you might just ask what does one have to do with the preparation for the holiday season? Well, if you are to believe the statistics, you'll find out that mobile eCommerce beats the entire year's mark by about $6000 billion sales. And, that's what goes up a level every year.
Do you want to join the bandwagon where your app is searched more, downloaded more and also shopped more at? Below mentioned are the 5 ways that will prepare your app to suit the holiday season.
Design for the holiday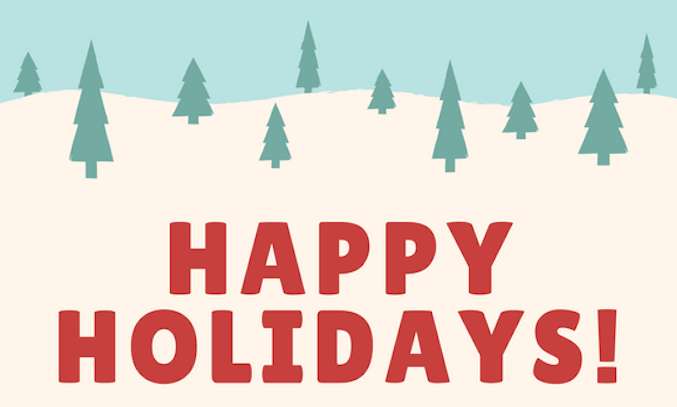 The very first step that would get the customers closer to your app is the design for sure. When your design looks updated for the current season, they are more likely to be clicked and opened. This means that you have to update your app with holiday-specific categories that customers can look up to and also browse more.
For example, if you have an eCommerce store that offers cab service, you should now mention the holiday-special discounts on all the car types and more. You can design the homepage in accordance with the holiday season where you customer feels happy to have such an app.
Incorporate features that feel Holiday
You might be quite familiar with the fact that the features of your app are the reasons for which customers come to your store. Hence, when you are giving your app a makeover specifically for this season, make sure to add features that the customers would be compelled to click on.
For example, the image below shows a store that has specifically made a feature or landing page that would only cater to a category that is suitable for the holiday season. You too can do something like this.
Research the customer demands and allure them with different strategies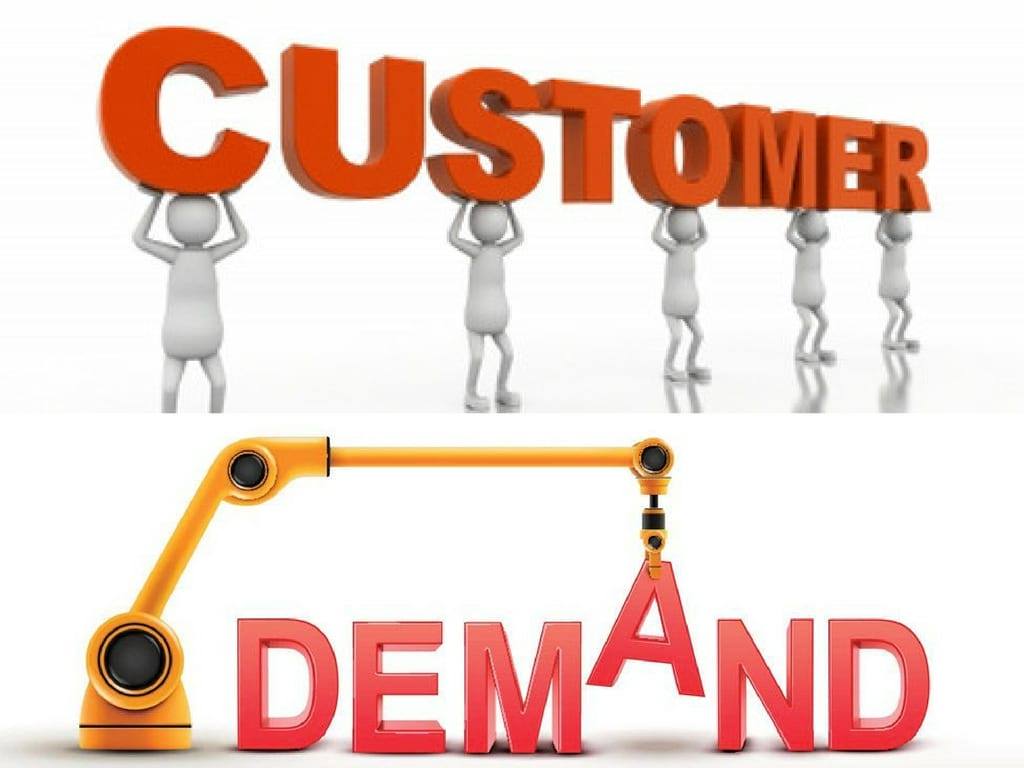 Your app is FOR the customers and if you are not updated with what they are looking for, there's absolutely no reason for them to stop by. Hence, it'll be great if you do some customer research and their needs before you set forth the deals for them. Moreover, once you know what they're looking for, you can run contests that will serve as an attraction for them. For example, you already know that your store deals with fashion clothing articles and this is the time when people are mostly searching for, you can introduce the Spin the Wheel contest and give them attractive discounts that would convert them for sure. This is one of the best conversion rate optimization strategies for the current season.
Offer lavish discounts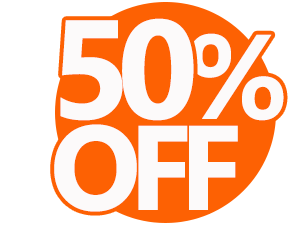 One of the other strategies that mobile apps employ is introducing the offers and discounts that are offered in specific categories. The strategy to provide coupons is what will give a reason for the customers to come online and actually buy products from your store.
Send Push Notifications to add more customers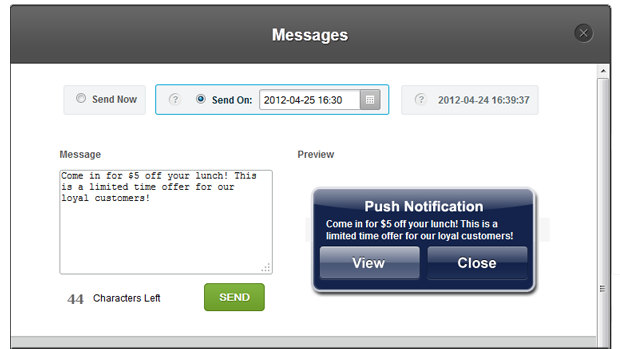 There are comparatively higher chances of customers opening the Android App or iOS app when they receive a notification from the store than the general times when they're free and doing nothing. Push Notifications have increased the bar for sales and promotions.
Well, the year 2018 is here and as the eCommerce industry is changing, your app for the holiday season should also evolve in order to grab the most conversions as well as sales. The holidays carry obvious opportunity for digital-driven, mobile-ready brands. When it comes to seasonal shopping, as with the majority of consumers, it begins and ends with the smartphone.
According to eMarketer, U.S. retail mobile commerce sales were up more than 40% in Q4 2017 (comScore Inc.). It's also no shock that retail sales made via a mobile device are expected to grow about 33% in 2018.
Here is your 2018 guide to prepare your app for maximum traffic this holiday season.
Plan out your return policy
Returns can be a deadly thing for the eCommerce businesses. All they do is attack your profit margins, gutting conversion rates, and definitely threatening your business. According to Statista, the cost of the return deliveries in the U.S. is estimated to cost $550 billion by 2020, 75.2% more than just four years prior. Well, it is difficult to get the actual numbers on eCommerce returns.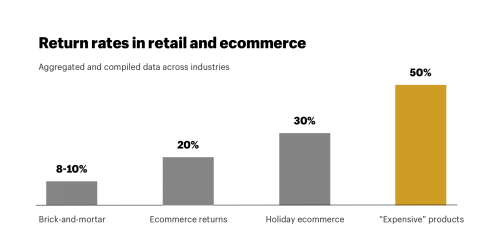 Picture credit: Shopify
According to the image above, the holiday returns go up to 30% and the expensive ones all the way to 50%.
How can you prepare your return policies for the holiday season?
Improvising the return window is an option. Setting a bar of 30 days return policy or lesser than that would give a clear indication to the customer. The idea behind changing the return window is to influence the average time to return and reduce uncertainty for the retailer.
Revise Your Description and keywords
Meta descriptions and keywords play an important role for your eCommerce business. Like always, the holiday season is a time when you can promote specific products and start holiday sales. If you too are planning the same, don't forget to revise your meta descriptions so that the users will be able to find the products with the suitable keywords. Make sure you invest in incorporating keywords/phrases that speak to them in order to encourage them to click through to your site. Including calls-to-action and/or value propositions into these meta descriptions will help ensure these searchers react favorably and click on your listings. You can change your meta descriptions back to how they were after the holiday season.
Test Your Creatives
Is your creative a plus or a minus for your promotion plans? Your creative is hugely significant; it's what convinces users to click on your app after they discover it. When you talk about creative, it takes into account everything – your icon, screen-shots, preview video and more. With the holiday season up, you would be expecting a lot of new users looking for new apps. Hence, if your app doesn't look good from the get-go, you could be turning away thousands of users that are looking for exactly what your app does.
You can A/B test your different elements of your creative beforehand in order to be prepped for the holiday season.
Get Social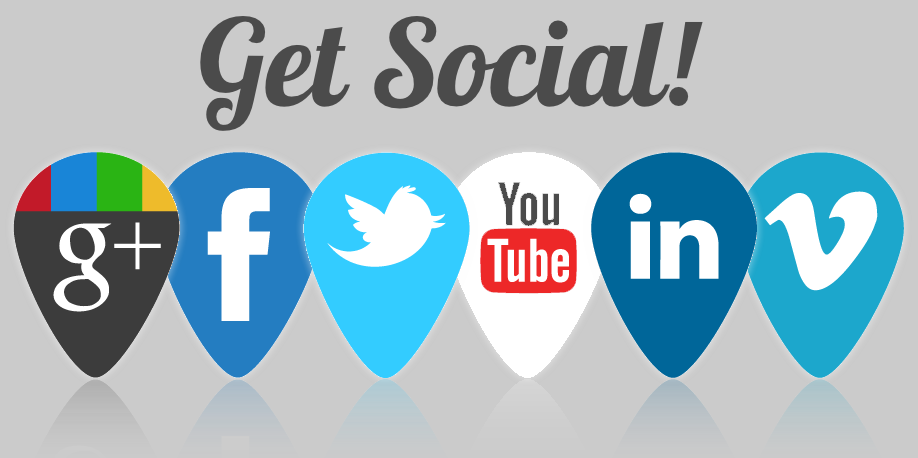 Social media plays an important role when it comes to eCommerce businesses and their sales or conversion rate. With the stores preparing for the holiday season, you should work on your app's discoverability, create advertisements & start growing your followers with targeted advertising, send weekly emails with useful information to your customer database. The stores can invite customers to follow their business on social sites like Facebook, Instagram, Twitter, Snapchat and other platforms.
Conclusion
Go hand in hand with time and the festivities by updating your app in order to bring something new to the customers. They look forward to getting something extraordinary from the stores in special times. Your mobile app provides them that and you get conversions.