Velocity's Christmas Celebration was a lot more than Secret Santa: Know more
Posted by Joe / January 2nd, 2019 / No responses
"Christmas waves a magic wand over this world, and behold, everything is softer and more beautiful."
―Norman Vincent Peale
It all started with the tradition of Secret Santa at Velocity where all the employees who are referred to as 'Velocitians' give each other gifts without revealing the names. It has been 4 years that we've been celebrating the tradition and it never gets old. After all, we all are in the Christmas spirit and the feeling is what matters.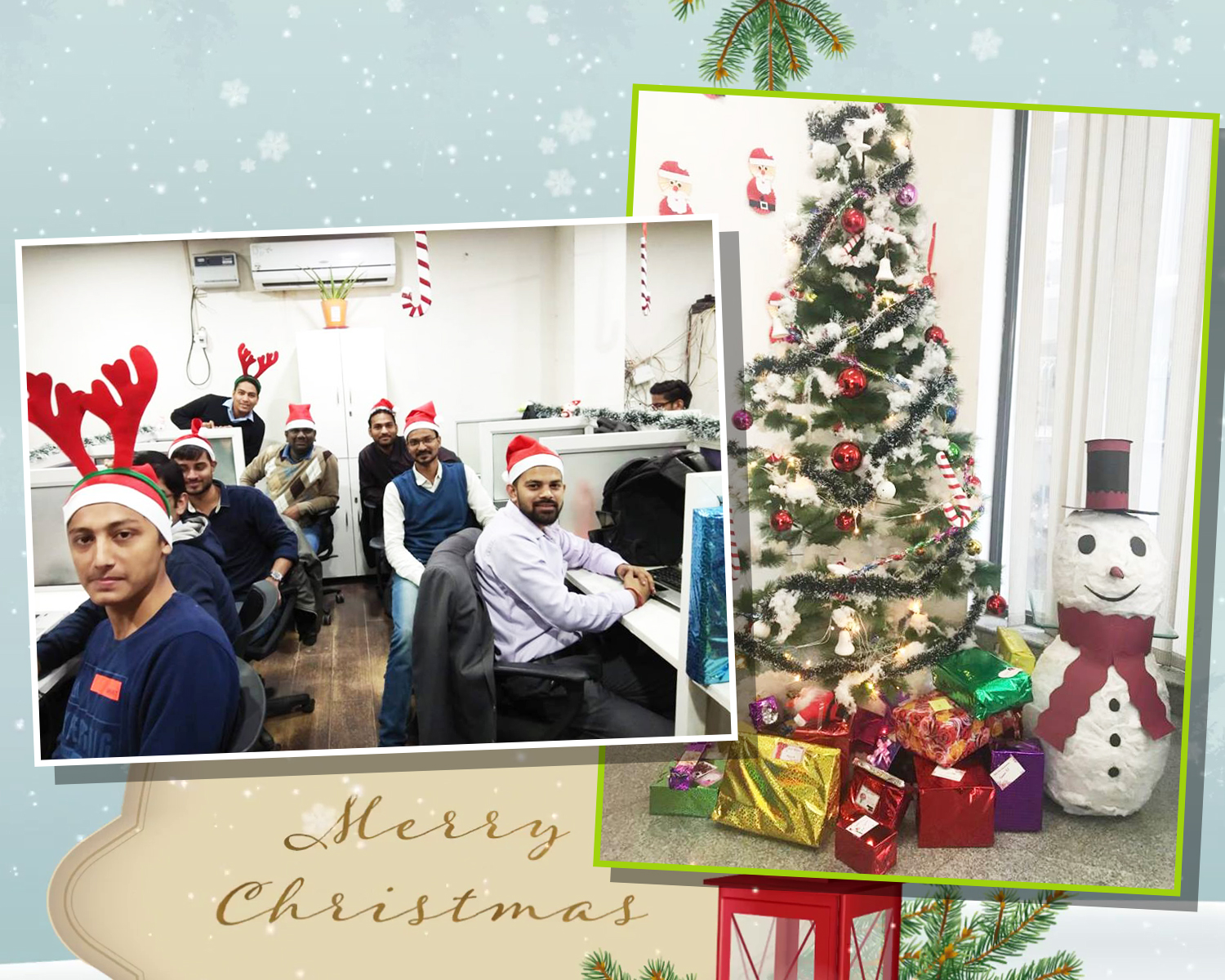 A lot of efforts are made from the management goes into the planning of the celebration and the outcome is superb. Such was this Christmas party celebration that made everyone have their own set of memories with others. The moment the email was dropped and the notification popped up on the laptops, the excitement could be seen on everyone's faces. The mail was only about prepping about the Secret Santa but what the celebration awaited was everyone was curious about.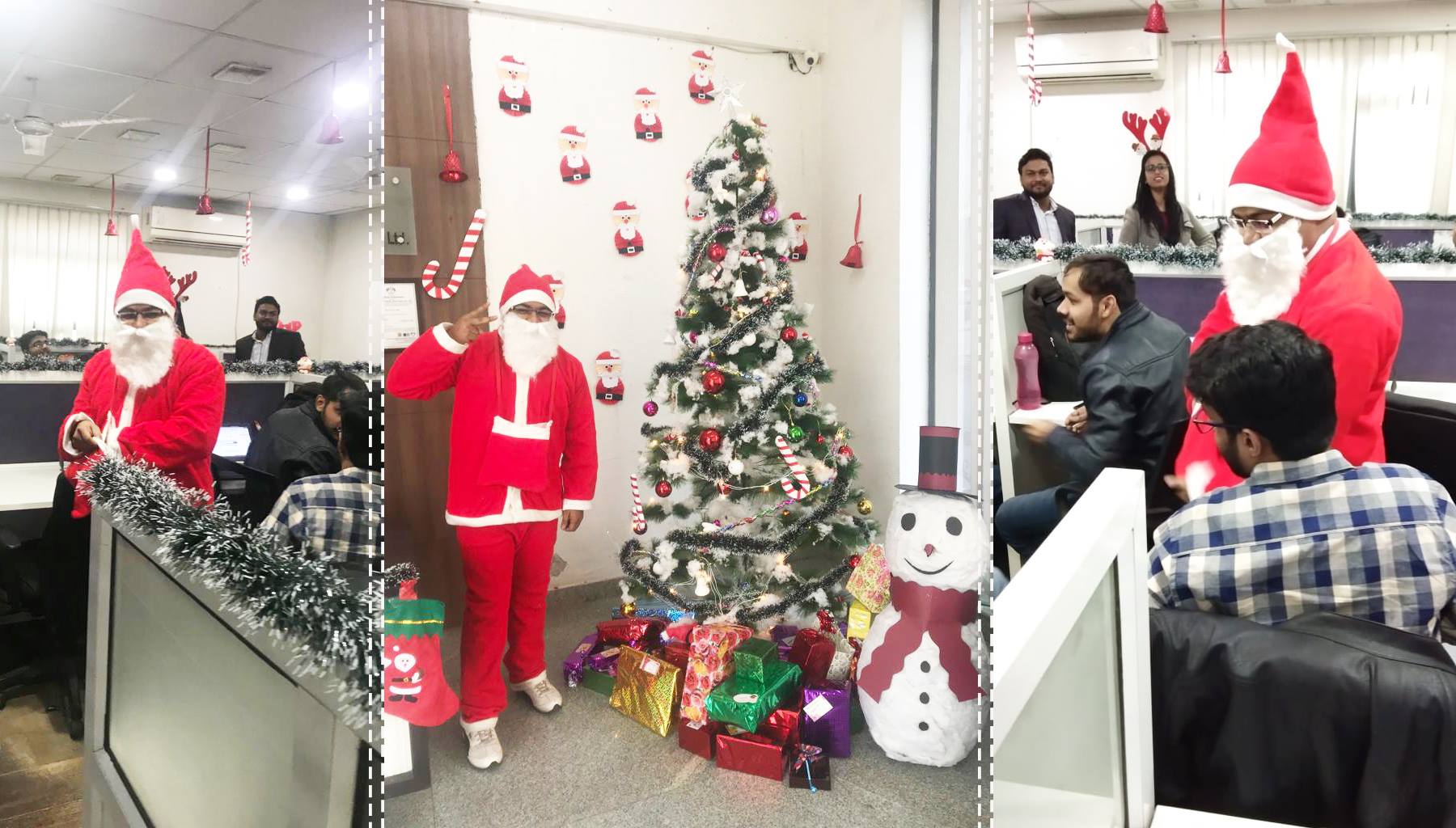 On the 24th of December 2018, everyone was all set for the party wearing western dresses looking like they've come straight from the fashion show. The office decorations were like a turn on for everyone and taking ounces of photographs was mandatory. Chatting and working was the first half while the hunger pangs were continuously happening. We all went down for lunch and what awaited was out of the world. We had so many things to eat including Fried Rice, Noodles, Manchurian, Saute Vegetables, Malai Kofta, Lachha parantha, Fruit Custard, Gajar ka halwa and more. Isn't this lavish?
Once the food was done, the round of activities started to happen. With activities like "Pass the Bubble through the Ring" where Mr. Nitin Srivastava and Mr. Manish Kumar tried their hand with their full efforts, the next game was "Pass the ball with your knees" where the participants had to pass the stress ball with their knees and take it to the ring in the same manner. After these two games, Anshul Mittal gave stunning performances where he sang his compositions and entertained the audience. Once done, the games resumed and the participants played "Musical Chairs with a twist" and the last one which was called "Gift Wrap" where one participant would stand like a statue and the other two would wrap them like a Christmas gift.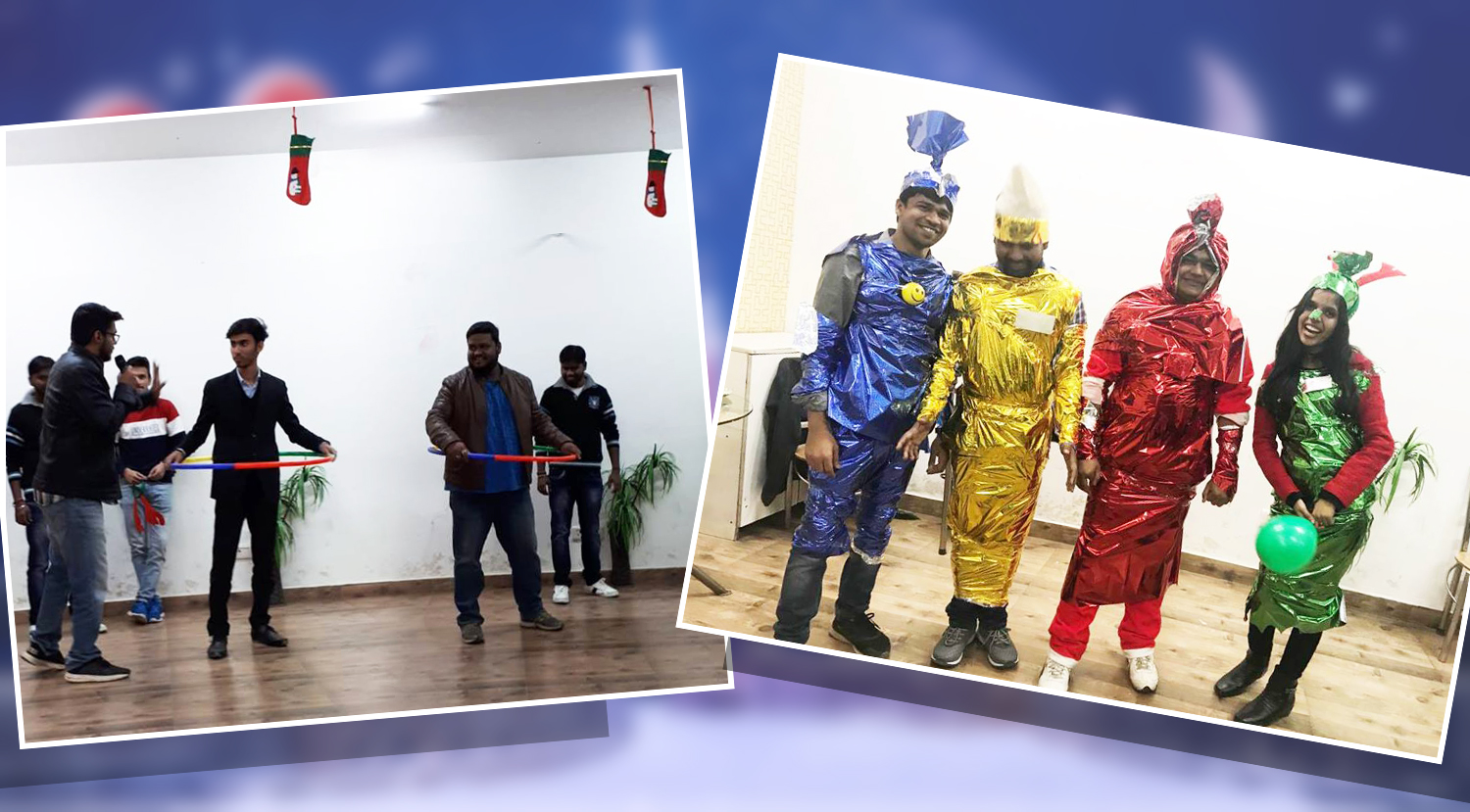 In the middle, snacks came in and the donuts, chocolate eclairs and a few more were served. They were lip-smacking for sure and was a treat to the sweet-tooth. Last but not least was the group photo session where the entire family posed for the shutterbugs. Well, we saved the best for the last and then we all came up to pick the gifts from under the Christmas Tree. You should have seen the happy faces in the reception area with one single question on their lips – Ma'am who was my Secret Santa? After the HR was bombarded with the same question, she put up the list with the names and that's when the "Thank Yous" were exchanged and Merry Christmas rang in everyone's ears.