Velocity celebrates International Women's Day in its own special way
Posted by Joe / April 6th, 2018 / No responses
"Every man needs a woman when his life is a mess…
Because just like the game of Chess,
The queen protects the king."
                                                             ~Anonymous
You all might have seen, received and sent a lot of quotes and wishes for the International Women's Day, but Velocity did something really special for all the women in the company. Falling on the 8th of March every year, the organization plans a full-fledged buffet lunch in a super-fantastic restaurant.
Last year it was Filmy Flavors and this time it was the grand Jungle Jamboree which is newly opened in Logix Mall, sector 32 Noida. Calling for a surprise, only the drivers knew the destination and others had no clue where we were heading to. Smartly dressed in kurtas or we generally call as ethnic, every woman looked smashingly gorgeous. The women brigade left office at 11:50 am to reach the restaurant on time. Once there, the ambiance and way the restaurant's interior was made, we just fell in love with the place. Giving the place an actual Jungle feel, you can find the wildlife statues, ferns and grass-growing seats, jungle pathways and a lot more. It was indeed a pleasure to be there at that place – together.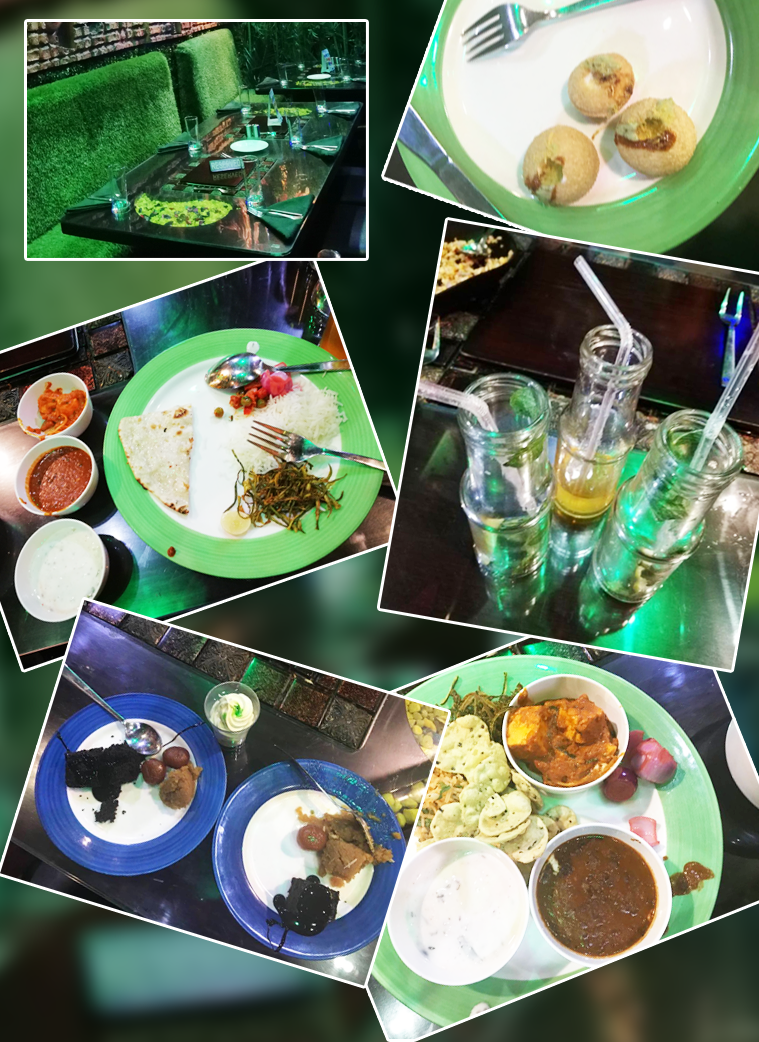 Starting with the starters (which actually made us hungry), there was a lot on the plate. From the Dahi gol gappas, dimsums, salsa potatoes, soya chaap, paneer tikka, barbecued mushrooms, pineapple, potato rolls and so much more. We were almost full by the time starters came to an end. Serving a complimentary drink per person, it was either Virgin Mojito or Lemon Ice Tea that came on the table.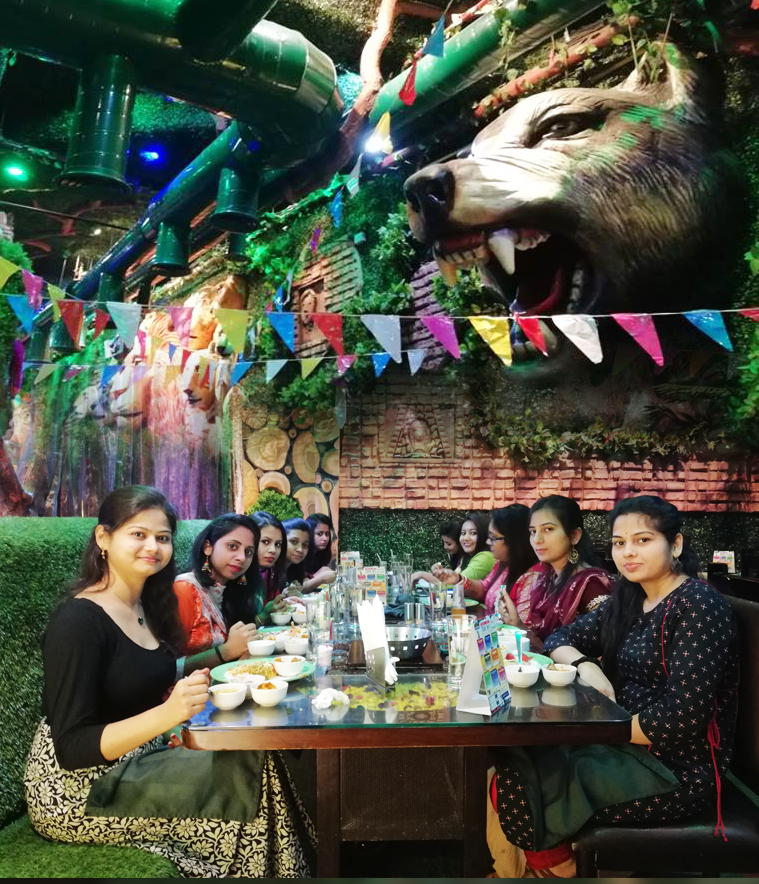 Though we had eaten a lot than our capacity, we were all set for the main course. We started to pick our plates when we laughed out loud reading the names of the dishes served. Daal Basanti Desi Ghee wali, Amristari Rang Birange Rice, and so on. Some of us picked from the Indian menu while others served themselves noodles, manchurian, garlic bread, soup and lasagna with the salads of their choices. Every delicacy was spot-on. It was hard to finish everything that was on the plate but the hearts wanted more. Well, saving our stomach, we just wanted to serve the sweet tooth with the range of desserts lined-up. Starting from the mini gulab jamuns, moong daal halwa to the brownie with chocolate sauce, pastries, Chadti-jawani and about 8 flavors of ice creams.
Sounds yummilicious right? Actually, it was.
It was almost time to get back to work then. We headed out for the group photos and posed to look slimmer and smart while being clicked. Once done, we all came back to work and continued our day with the tasks provided.
It was a fun day indeed and full of being the center of attraction.
Thanks Velocity for letting us do this and giving us this opportunity.