A lavish lunch experience on International Women's Day
Posted by Joe / March 27th, 2019 / No responses
"A woman is like a tea bag;
You never know how strong she is until she gets into hot water."
~ Eleanor Roosevelt
It is on the day of International Women's Day that you understand that people like you and know your worth. Well, with my 4 years of experience at Velocity, every day has been women's day as the responsibilities given to us are as they're given to the others, the respect, the courtesy and the admiration that the management and the employees give the female brigade.
This International Women's Day was grander, fancier and bigger than we had expected for ourselves. To start with, the destination where we're heading to was kept a secret and everyone patiently waited with the spark in their eyes. It wasn't until the time we actually entered those heavenly gates of…
Hotel Radisson, Noida!!
Oh yes, we went to Radisson for lunch on Women's Day and experience was magical.
Starting from the beautiful architecture, the stunning building, everything made that lunch date perfect for all of us. To start with, it was quite unbelievable for us all to actually come to a fine-dining, luxury restaurant. We made ourselves comfortable on the seats and that's when the fancy things started to come in.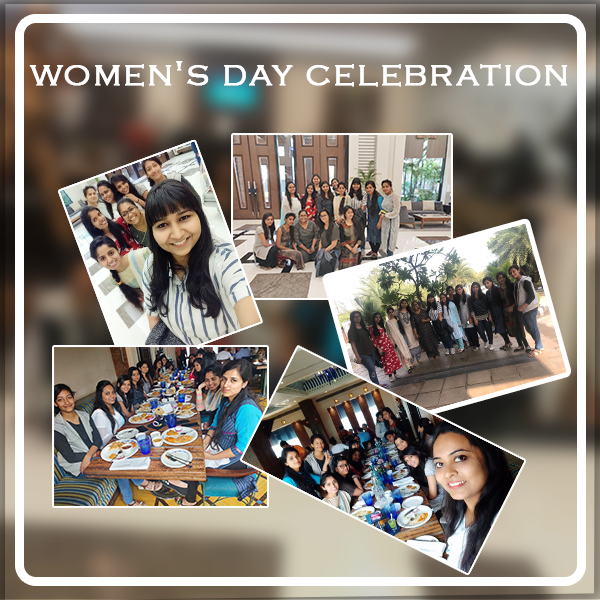 To start with, we shared some moments of a good laugh with each other, posed for group photos and the much-recommended selfies. We even played a round of truth and dare where we spun the salad tray and made the losing team laugh so hard that we ended up actually laughing together. Then we also had a round of Dumb charades that went really well.
The starters started to come in then and it was simply fab. There were a number of kebabs came our way. There was Paneer Tikka, Jimikand kebab, Rajma kebabs, veg seekh kebabs and more with a choice of 4 different kinds of sauces for every taste bud. When we finished with the kebabs, we were served some of the most delicious main-course options. The list goes on from paneer, dal options, mix veg, the options were simply endless. There were different kinds of bread and vegetable pulav that was just amazing.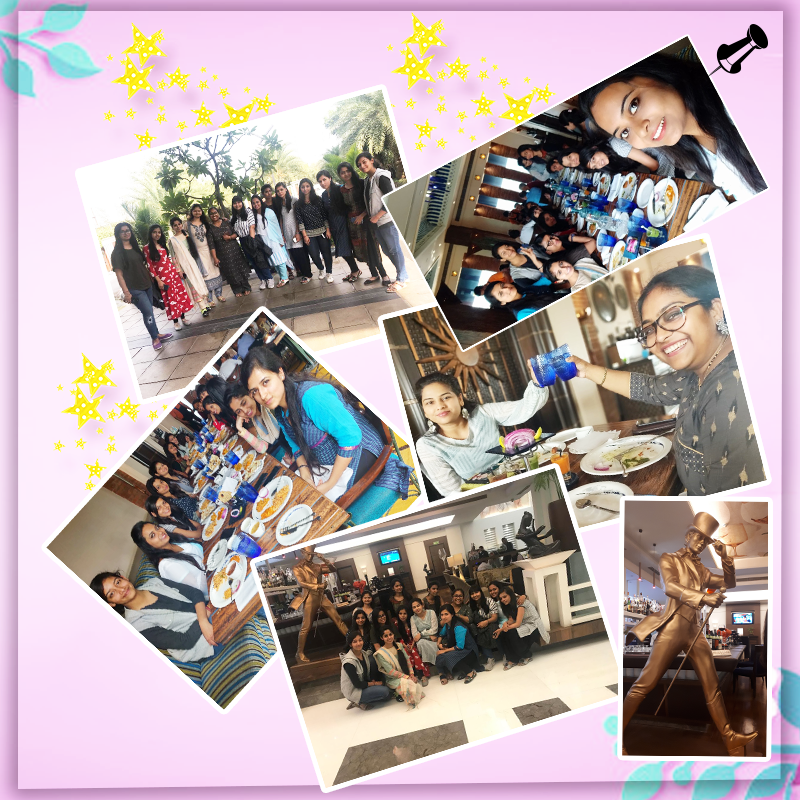 The trips came coming again and again till we were famished of eating anything more. Then it was the time for the desserts. A line of Pan ice cream, Gulab Jamun, Barfi, and Rose Kulfi on the table. This was practically was the end of the food but the photoshoot had just started. We posed for group photos while the management of Radisson was kind enough to do the clicking for us. We didn't leave any part of the hotel in terms of getting clicked and the photos quite say everything that you need to know.
Go ahead and find out the amazing clicks.
And!!
Happy Women's Day to you all!!