eCommerce SEO trends in 2019
Posted by Joe / November 13th, 2018 / No responses
The number of eCommerce websites has been increasing gigantically every year. According to VPN Mentor, there are about 1.24 billion websites all over the world. With the new online websites coming up every day, the brick and mortar shops have also decided to come online in order to increase the visibility of their brand and products as well as for widening the growth prospects. The competition is on the rise and you need to be up to date with all the changes in the world of SEO.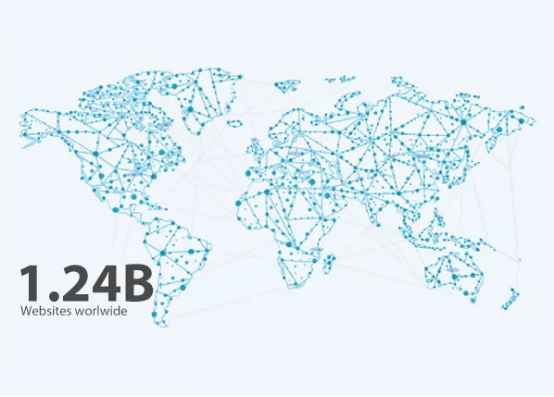 Picture credit: VPN Mentor
The year 2018 was full of new techniques and strategies that would be helpful in eCommerce SEO and as we're approaching the end of we really think that you should start working for 2019. This blog talks about eCommerce SEO tips for 2019 so that can go into the new year prepared for success.
Voice Search
Voice search is definitely one of the advance SEO tips that you should be prepared for in 2019. We have been discussing the importance of voice search for such a long time. If you are to believe the stats, you should know that as of 2017, 41% of adults conduct at least one voice search per day, and that number will keep rising. By 2020, voice searches are expected to account for 50% of all online queries, which is up from 20% in 2016.
With people shopping and browsing while they travel, the voice search has been rising popularly. In 2019, the search engines will be specifically focusing on the voice searches. Technologies such as Alexa, Cortana, OK Google and Siri are being adopted by the consumers for they are convenient and need not a lot of physical work. It works on a very simple notion – why type in the search query when you can speak and get answers?
How to optimize your website in terms of Voice Search?
Optimize your questions: Structure your website content in order to give answers that your potential consumers are looking for. For example – How, What, Where, When, Why and more.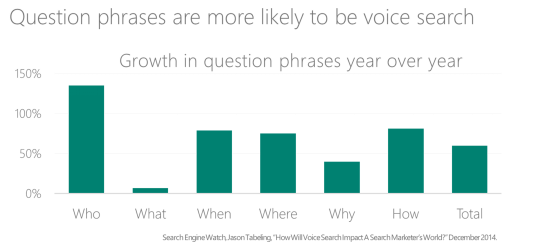 Focus on the snippets: One of the most important things to make your visible is to be obtaining a featured snippet. Optimize your content for featured snippets, remember to include the most relevant keywords in the page URL, title and H1 tag.
User experience
Google has always emphasized the value of user experience (UX). User experience is how someone interacts with, feels about, and uses your website. It describes the overall interaction between the user and the website. The ranking algorithm allots precedence to websites that are speedy, coherent and simple to operate. According to Google, the load speed of the website plays an important part in the ranking of the same. Research shows that websites with more than three seconds of loading time lose out on 40% of their website visitors.

Picture credit: Neil Patel
How to improve the user experience?
Check your website's speed here and optimize the same for a smoother browsing experience.
Improve the readability of your website and its content. Content that is difficult to understand and mechanically filled with keywords is less likely to see returning visitors. So, work on your content and its readability.
Website Security
These days, the security of the consumers and their details are the utmost importance for the eCommerce marketers. From the users not visiting websites that don't have an HTTPS, or a green "secure" sign before the address to the security of their personal details including card details, address and more, a website must work really hard on their security. Well, if you want to mark your website safe and also have a good ranking as well as increase the visibility of your website in the search engines, work on your SEO strategies.
How to secure your website in all possible ways?
Migrate your website from HTTP to HTTPS in order to provide a safe browsing experience.
Well, apart from migrating the website, you could also invest in the GDPR module for the different eCommerce platforms in order to safeguard your customer's details.
User-Generated content
The User-Generated content is definitely one of the most important social media optimization trends in the coming year. Well, that's not it. The same is an SEO strategy that won't let you down either. According to a study by TinTup, 64% of consumers will actively seek out reviews before they commit to handing over their money.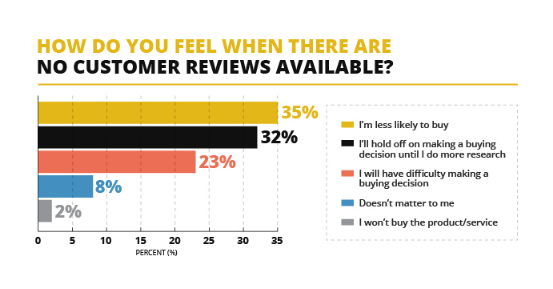 Picture credit: TinTup
You must encourage users to write feedback for the products that they've purchased and left reviews to encourage other potential customers. UGC will take your product pages to the top of the search results. Besides, 70% of online shoppers are looking for product reviews before they finally make their purchase.
The year 2018 bought us quite a lot of strategies on the SEO front and with the times changing, the eCommerce trends for the year 2019 will be a step ahead. If you want your website to flourish and be ahead of your competitors, keeping them on your radar would be a good idea. These trends can also give companies an added edge by the time 2019 arrives, which is right around the corner.
Properly optimized content usually gives the best SEO results. It's very important to use the right anchor text's while you're interlinking or doing a link building activities. That said, you have to have a proper anchor text strategy to ensure that your content is SEO friendly and to get the best results in your rankings.