Content Marketing opportunities you're missing out on
Posted by Joe / December 19th, 2018 / No responses
Let us start by understanding a few content marketing statistics that you should have in mind and then we'll talk about the opportunities in content marketing in 2019 that you should not miss out on.
According to Altimeter, 70% of marketers lack a consistent or integrated content strategy.
Content Marketing Institute states that 86% of organization use content marketing strategies.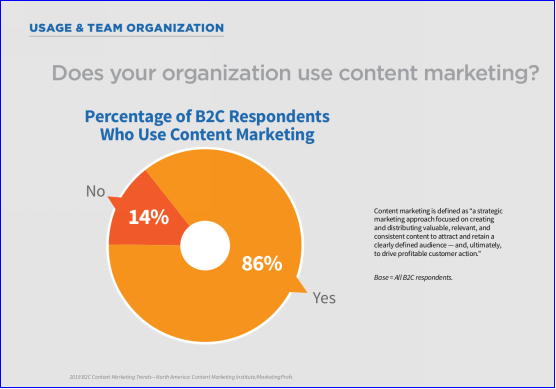 Picture credit: Content Marketing Institute
Content marketing is a very exciting channel for business to business. With all the stats that are mentioned above, you should be focusing on having an approach for a successful year that is about to start. As the world of online marketing is changing and moving towards the advancement, new opportunities are opening up for you to work on. But have you felt that your content marketing strategies and opportunities miss out certain things? Well, the content marketing in 2019 will change and you should be prepped for that.
Hence, this blog lays down the content marketing improvements that you should incorporate in your online business for better performance in the coming year.
Personalizing content
According to Evergage, "Consumers are asking for personalized experiences. They are increasingly recognizing that they will shop or engage more with sites that offer personalization, and are becoming frustrated when they encounter anything irrelevant."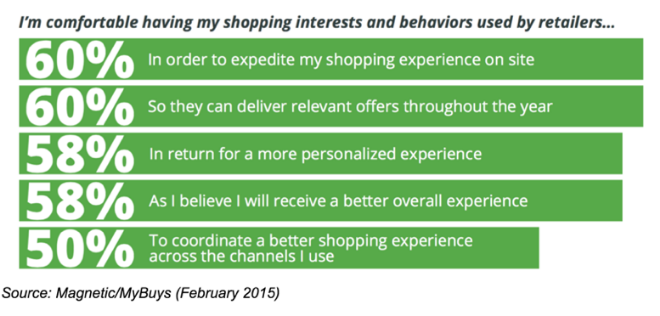 Picture credit: Evergage
This proves that consumers react to the personalized content that comes from online stores in the form of emails and other contents. Content is often served best when it is relevant and not a mere a trick to fool the consumers and incorporates absolute timing as well. Technologies are starting to offer advanced solutions to content personalization as a part of the content marketing techniques, enabling you to speak so closely to every individual prospect in question.
Why personalize your content?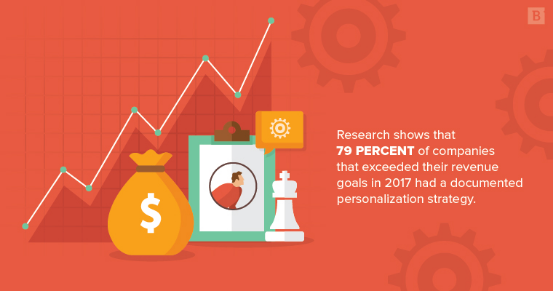 Picture credit: Brafton
According to Monetate, a research study done shows that 79% of the organizations have exceeded their revenue goals in 2017 and they followed a personalized approach in their content.
So, the reasons why you should personalize your content include:
It brings results.
1. It increases the chances of customer engagement on the webstore.; and
2. It meets the expectations of the consumers.
Leaving out social media platforms while publishing contents
The social media platforms are growing – every single day in terms of the number of people joining these platforms. This image by DreamGrow explains itself quite well.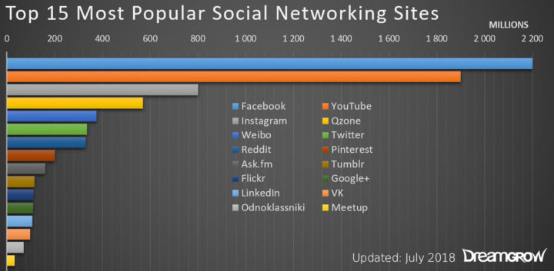 You miss out on the opportunity to post full-fledged content on these social media platforms and treat them as distribution channels that can extend the reach of the products. As a part of content marketing in 2019, you should not miss out the opportunity to publish contents on these social media platforms.Jot down the social media platforms that allow you to publish content that is both informative and detailed, unlike the ones that have a limit of a few characters.
How to use social media platforms for publishing content?
1. Understand the audience of the respective social media and tailor your content in that way.
2. Compose fresh content or re-imagine the older contents and publish them.
3. Leave the place where you can start a conversation with the readers in the comments section like answering their questions and more.
Giving minimal importance to Live videos than you should
The eCommerce world is changing. It's 2018 and by now you've likely been beaten over the head that Live Videos are the future. Neil Patel clearly mentions that live video streaming is gaining momentum for a while and it certainly will be an opportunity to take your products to a whole new level.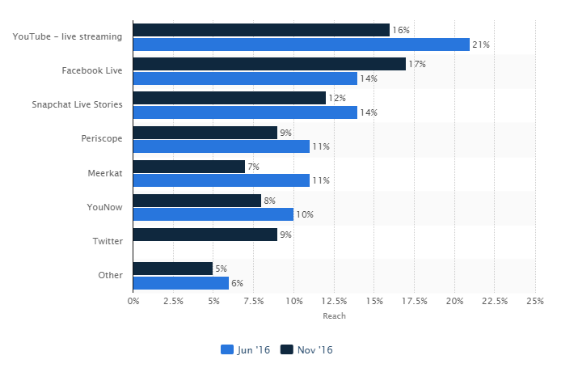 Picture credit: Neil Patel
You must understand that video marketing is a part of content marketing and live videos are content. Animoto shows a report in 2017 that states 64% of consumers follow through on a purchase after watching a branded video on Facebook. And the video will only continue to rise in importance, with video predicted to account for 82% of global internet traffic by 2021. In another Infographic blog, Impact mentioned that 80% of consumers would happily watch a live video than read a blog.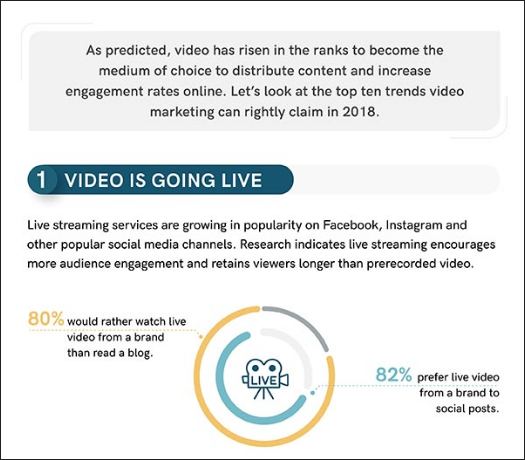 Picture credit: Impact
Now is the time when you start optimizing your videos and grab the opportunity to grab the attention of the consumers in the coming year.
Investing in Influencer Marketing
Influencer marketing has raised the bar of advertising the products on social media platforms. Being one of the most talked about trends in social media marketing in 2019, Influencer marketing is a lot more than just advertising. It is about building trust among the consumers/audience through influential people. Following the influencer marketing trends in 2019 is the best that you can do because millions of consumers and marketers are paying the necessary attention to the influencers.
According to a survey done by Ion, 49% of consumers depend on influencer recommendations and about 40% from them had purchased something after seeing it on Twitter, YouTube or Instagram. In fact, the below-mentioned image shows the influencers driving purchases.

Picture credit: Ion
Well, with the gaining momentum of influencer marketing, every business is investing in the trend and raising the budget every year.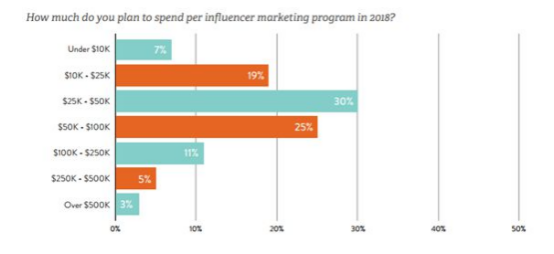 Picture credit: Linqia
If you cannot afford to spend so much on hiring Influencers with numerous thousands of followers on the social media platforms, you can think of investing in micro influencers which come across slightly inexpensive in comparison to those influencers.
Conclusion
Start preparing your content marketing strategies around these opportunities and you'd be able to take your online business to the next level.