How to hire a Magento Development Company?
Posted by Joe / October 12th, 2016 / No responses
Magento is a quiet popular eCommerce website platform. With all the necessary features and functionalities already provided in the default installation, it has the ability to build a huge eCommerce site for your online business. But sometimes you need to perform some advance development on the default version to make it compatible with the growing needs and competition. For this a Magento development company is the best place to seek. Hiring a Magento development company seeks the same kind of research that is required by someone who is seeking for any other web development company. A similar article I have published which explains the suggestions that you should follow while choosing a web development company " 10 things I wish I 'd known before choosing a Web Development Company " In addition to these important checklists mentioned in the article, you should take special care to certain points while hiring a Magento development company for your site. This whole article can be considered as an extension to this earlier post.
Checklist for deciding your Magento development company:
1. Think about why you need a Magento development company- Do you want to create a whole new site? Or you want someone to work on your ongoing project? It might also be possible that you want someone to add a new feature to your current Magento site. Each kind of Magento development requires its own level of expertise and investment. So before starting to hire a Magento development company, it is always advised to study the nature of your project carefully.
2. Check if the company is licensed to provide the software services- This checklist item is added to the list not because a licensing is important, but it is because the licenses are provided only after a comprehensive verification of all the points that I am going to provide in this checklist. So, a licensed company should be your first choice.
3. Check the support services and quality- It is not just about the Magento development company, a competent support system is necessary for all kind of services provided by a company. If your chosen company lags a proper system for supporting their customers then it is always better to avoid them.
4. Check about the previous Magento Projects undertaken by the company- A proper research about the previous Magento projects undertaken by the company would help you to understand the kind and level of all the other Magento related services the company provides. You can consider this point as same as product education by any company.
5. Check the performance level of the on-field projects- you should check how the projects undertaken by the company are actually performing in the real time. This can be done by referring to the previous clients and know their feedback.
6. Check modest operand of the Magento development services- A company can provide the Magento services in multiple ways. You should always verify the nature of these services. Say, a custom develops project is different from a module purchase. A module provider sells the ready-made Magento extensions to the customers while a custom module development includes the development of a completely new module according to the needs and requirements of the client.
7. Check if the developers are certified by the Magento- There are various levels of Magento certifications. Any developer who is working on a Magento project must possess these certifications. You should strictly verify if the company have the developers who are certified to work on your Magento Project.
8. Go for custom module development if you have a truck of ideas- The Magento custom module development services can be a bit heavy on pockets but if you have a pile of ideas that you want to be implemented on your site then it is always advised to go for the long term investment.
9. If all your requirements can be fulfilled through the ready made module then go for it- Sometimes, you might find an already developed module by the company that can meet all your requirements. In such cases going for custom, modules are not advised. Just buy the license of the module and start using it in no time.
10. Check if the modules developed by the company are being liked by the people-

This can be called as a feedback research and it will help a lot while deciding the best Magento development company for your project. Clients using the modules developed by the company can give a proper feedback. You can check the online ratings and reviews of the modules and decide which module is good for use.
11. It would be great if they have their modules on the Magento Connect- Magento Connect is the official extension store of Magento. Modules sited on it are generally the best in class. If your Magento development company has its modules featured on this site, then it is a favorable sign.
12. Not only the modules, check if they provide any other Magento services- The range of Magento services provided by a Magento development company is diverse. The class of Magento development services includes the service like: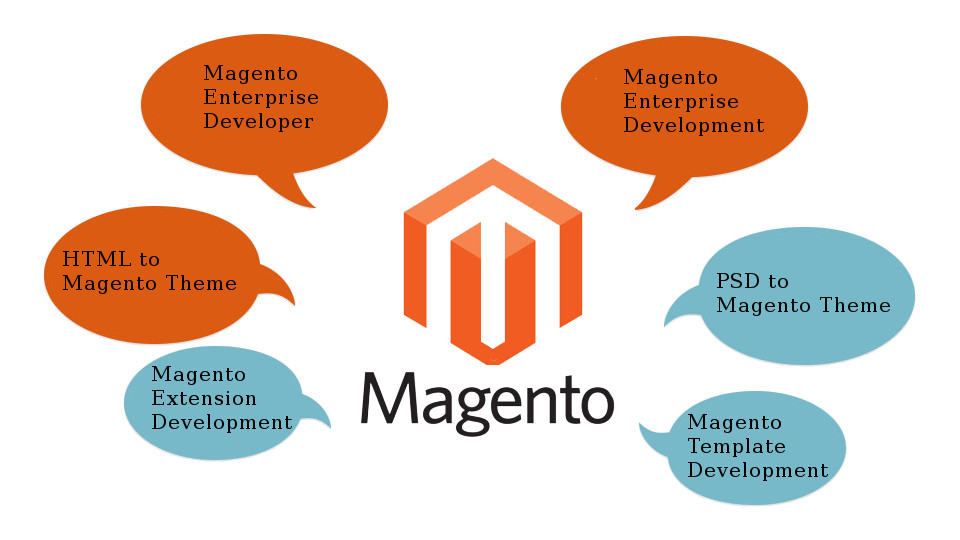 To Conclude
In the wake of considering the above focuses, you will unquestionably have the capacity to enlist the best Magento development company for your eCommerce venture. An expansive number of Magento developers who have a huge involvement in Magento development services can help you in this. You can interface with them and contract the best for your organization. You can contact us, Velocity can help you in any kind of counseling regarding this.